Discover the Leader in You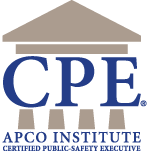 APCO's Certified Public-Safety Executive (CPE) Program is designed to:
Elevate professionalism
Enhance individual performance, and
Recognize excellence in the public safety communications industry
Participants may be managers, supervisors, agency executives or others whose work and life experiences have motivated them to learn the necessary skills to successfully lead organizations within the complex and ever-changing environment in which public safety agencies operate.
Drawing on resources from renowned leadership professionals and distinguished academic sources, the program allows participants to explore topics that include:
Management versus leadership
Models/theories of leadership
Leadership styles
Public safety leadership issues, and
Executing and managing change
Program instructors include master's and doctoral level professionals in the field of organizational development and leadership who bring a wealth of academic and practical experience to the program.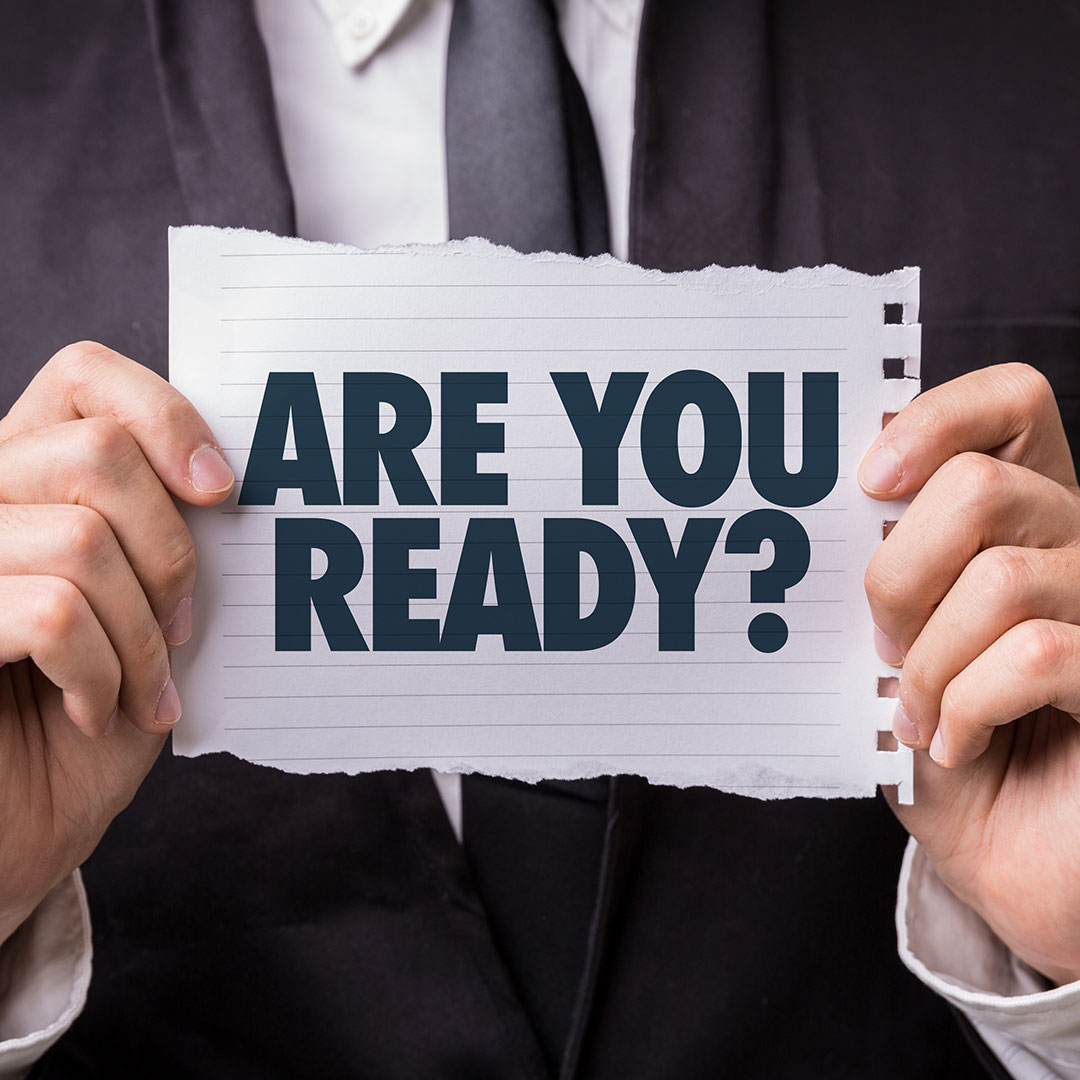 Program Structure & Course Content
The program consists of two 12-week online courses and one 10-day capstone course at APCO headquarters in Daytona Beach, Florida.
The first of the online courses begins with an introduction to leadership concepts, leadership issues, models of leadership and leadership in the 21st century.

Learn more
CPE 101: Introduction to Executive Leadership | Online
This course focuses on foundational issues in the field of executive leadership, including: management versus leadership; models, theories and styles of leadership; issues specific to public-safety communications leadership; and ethical leadership in the 21st century. The course includes resources and selected readings from renowned professionals and distinguished academic sources that illustrate the core concepts of the course.
Course Topics
Management Versus Leadership
Model/Theories of Leadership
Public Safety Leadership Issues
Situational Leadership: Employee
Situational Leadership: Leader
Adaptive Leadership: The Self
Adaptive Leadership: The Organization
Leadership Styles
Ethical Leadership in the 21st Century
Duration: 12 weeks, online*. Students should expect to spend 3-4 hours each week on coursework.
This course is delivered via APCO's remote learning platform, accessible 24/7/365.
The second course explores how leaders provide vision, manage change and ensure accountability.

Learn more
CPE 202: Defining Leaders | Online*
This course explores the various attributes, skill sets and attitudes that define successful leaders. Topics include the ways leaders define themselves, relate to others, understand their organizations, provide vision and initiate and manage change. The course includes resources from renowned professionals in the leadership field and distinguished academic institutions. Individual and group assignments and exercises during the course help cultivate an awareness among students of their own personal leadership style, strengths and challenges.
Course Topics
How Leaders Define Themselves
Leadership: Relating to Others
Understanding Your Organization
Providing Vision
How Leaders Take Responsibility
Identifying Problems and Recognizing Opportunities For Change
Leadership: Formulating Courses of Action
Executing Change
Managing Ongoing Change
Leaders in Action
Leadership for the 21st Century
Duration: 12 weeks, online. Students should expect to spend 3 to 4 hours each week on coursework.
This course is delivered via APCO's remote learning platform, accessible 24/7/365.
The program culminates with the capstone course, during which participants draw on what they've learned during the program to tackle challenging case studies.

Learn more
CPE 303: Executive Leadership in Action | APCO Headquarters, Daytona Beach, FL
The culmination of the CPE program takes place at APCO headquarters in Daytona Beach, FL.  During this final course, participants put all the key points of the coursework together in a high-paced seminar featuring case studies of leadership in the public sector and insights from distinguished guest speakers with years of experience in the public-safety communications industry.
Duration: Ten days, onsite at APCO Headquarters, Daytona Beach, Florida.
*See requirements for online courses.
Graduates of the program earn the professional designation of Certified Public-Safety Executive (CPE) and are recognized at APCO's Annual Conference & Expo in August of each year.
Eligibility
There are two pathways to meet eligibility for APCO's CPE Program:
Current certification as an APCO Registered Public-Safety Leader (RPL) plus 6 years of experience at the supervisor, manager, or director level in public safety communications.
OR
Graduation from a post-secondary degree program with at least an AA degree, or higher.
Admission to the CPE Program is highly competitive, and space in the program is limited. Due to the rigor of the curriculum, preference will be given to individuals who have at least a bachelor's degree and significant experience in public safety communications or related occupations. Not all who apply will be admitted.
The CPE admissions committee will evaluate each application using metrics related to the:
Applicant's level of education
Applicant's length and types of experience in the public-safety communications industry
Quality of the CPE application (should be well-written in complete sentences and free from grammatical and typographical errors)
Quality of the applicants' responses to questions regarding:

Personal and professional challenges faced
How they have overcome those challenges
The current state of public safety communications
What challenges they believe are facing the industry
How participating in the CPE Program will help them address these industry challenges
NOTE: No more than two applicants from a single agency will be admitted to a CPE class at any one time.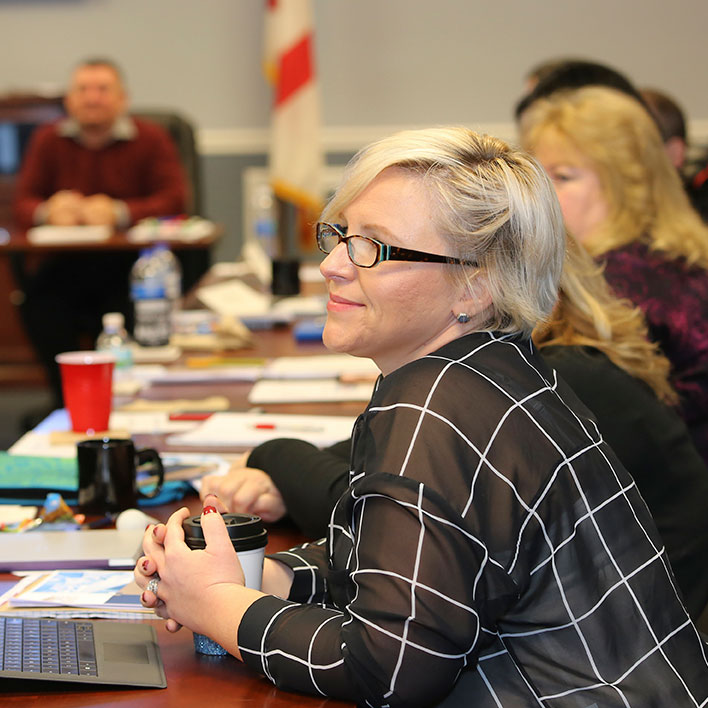 The Commitment
The CPE program is a rigorous, demanding endeavor that requires serious commitment by each participant. Students should be prepared to devote a considerable amount of time to coursework, including individual and group assignments and discussions. The program is fast-paced and reading-intensive, and demands that students keep pace with the workload and participate fully in both the online and capstone courses.
A lack of commitment will not only negatively impact the success of the individual student but of the entire class. For these reasons, applicants are encouraged to carefully consider their commitment to the program before applying.
Tuition & Application
Cost for the CPE Program is $3,500 per person and includes all course materials and distance learning fees. The cost does not include travel and accommodations for the two-week capstone course at APCO headquarters in Daytona Beach, Florida.
A fee of $250 must be paid at the time of application.
Program participants may apply for tuition assistance through APCO's scholarship program, which is open for applications from January through March each year. Scholarship funds may be used for tuition only and may not be used for expenses related to travel, food or lodging.
Application Process
The application process is designed to identify individuals whose professional goals align closely with the goals of the CPE Program. APCO is committed to selecting only those applicants who are fully committed to the successful completion of the program.
As part of the process, applicants are asked to reflect on personal and professional experiences that have influenced their careers and to articulate their interests, career goals, as well as obstacles and solutions to those goals. For this reason, applications must be submitted by the individual interested in attending the program.
An application fee of $250 must accompany the completed application form and associated documents. The fee will be deducted from tuition for successful applicants. Those not accepted to the program will receive a full refund.
Applications for the program are accepted year-round.
No one should submit an application until the applicant can positively affirm that:
His/her agency head has approved the applicant's attendance
Full funding has been approved, and that payment of the tuition balance will follow within 45 days after the applicant's acceptance.