Get an Unbiased, Vendor-neutral, Comprehensive Professional Review of Your Agency's Needs and Programs
APCO Consulting Services (ACS) delivers insights to ECCs and organizations looking to improve their operations, organization and technological capabilities.
Consulting services include:
Staffing Analysis
Training Review
Systems Review
Operations Review & Governance
Standards Compliance
Policies & Procedures Review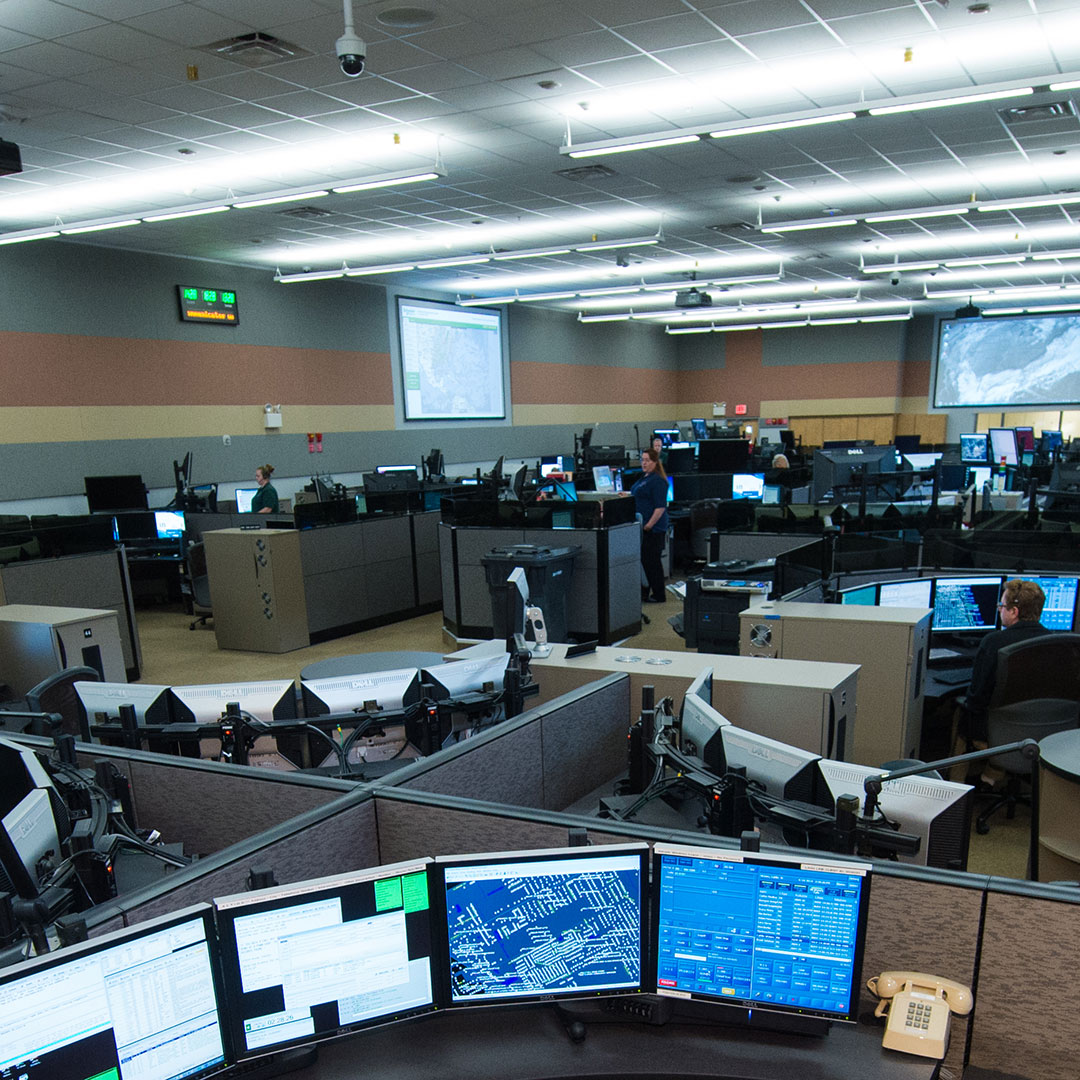 Why Use APCO Consulting Services?
ACS leverages APCO services and resources, such as radio frequency management, training & certification, standards development, Project RETAINS and Agency Training Program Certification.
Other benefits of using ACS include:
A nationwide network of advisors
Experienced, vetted and trained professionals from the public safety communications field
Geographic diversity promoting cross-functional ideas and approaches
Cost-effective approach to problem analysis and resolution for agencies of every size and type
Services Offered
Review Services
Let APCO ACS help you meet the needs of your community and emergency responders. We can help you analyze operations from the initial call for service to the radio network that is used to dispatch emergency responders.
ACS reviews are based on real-world expertise that can help agency's achieve the most cost effective, customer focused services possible. We can also help you develop best practices for relationships between ECC's and emergency operations centers (EOC's).
Our dedicated reviewers are APCO members who have managed and supervised small, medium and large comm centers throughout the United States. They are led by staff with extensive experience operating in local, state and federal operations. Together, they provide insightful contributions based on past practice, current thinking and future visions.
ACS review services include:
Facility reviews and alternatives
Governance and oversight
Interoperable radio systems
Next Generation 9-1-1
Operation and business process
Policy and procedure
Preparation for CALEA certification or accreditation
Staffing analysis and solutions
Systems integration and design criteria
Technology recommendations
Training system and delivery methods
Pre-Consolidation Services
Pre-consolidation services provide public safety communications leadership with a review, evaluation and analysis of their current operations. We offer advice on the issues surrounding effective and efficient consolidation options.
The ACS team is made up of experienced public safety communications officials who have successfully managed consolidations. They review crucial considerations to address and elements to include in requests for proposal. The team also will provide recommendations regarding questions and issues that may arise as part of a proposed consolidation process. ACS conducts a detailed presentation that covers eight topic areas.
Professional Review
ACS provides a "peer-to-peer" review leading to some initial resource recommendations. The insights from the review assist in the decision process before the potential consolidation and will provide insights for obtaining professional consultant services.
Scope of Work
ACS works with the agency to refine and delineate the parameters of the review effort and create an agency-specific scope of work. Examples of areas to be included in a scope of work include, but are not limited to, the following:
Planning
Review all relevant documentation related to existing ECCs and documents related to the proposed consolidation.
Review current capital improvement plans.
Review all developed short-range and long-range plans about proposed consolidation.
Interview the management of all involved agencies to determine short and long-range goals not addressed in an official plan.
Governance
Review proposed governance structure.
Review process for reporting/communications procedures between agency and oversight body.
Review potential user group (field agencies) involvement in governance process.
Policies and Procedures
Review all policies and procedures from involved agencies for potential synergy/conflict.
Review terminology and codes for consistency.
Review level of uniformity of service delivery to supporting agencies.
Review current chain-of-command for all involved agencies and proposed chain-of-command for consolidated agency to identify synergy/conflict.
Operations
Review all relevant documentation related to operations of existing ECCs and any documents related to operations post-consolidation
Interview supervisory staff of all involved agencies to get an overview of day-to-day operations.
Review scheduling/staffing options and potential efficiency considerations.
Review operational support technology for potential interoperability/conflict.
Facilities
Review existing/proposed facilities.
Evaluate existing/proposed equipment for standards compliance and redundancy.
Interview staff about proposed center layout and workstation environment.
Recruitment and Hiring
Review and evaluate current and proposed staffing levels as compared to national standards and recognized staffing formulas to determine adequate personnel needs.
Review proposed salary plan.
Review proposed testing, interview process and selection criteria
Training Program
Review and evaluate current training programs.
Interview training officer and/or staff primarily responsible for training in all involved agencies about current programs and development of training for proposed agency.
Radio System/Frequency Management
Review existing radio frequencies to ensure compliance with FCC regulations, determine/prevent the potential for interference and determine any need for additional support, frequencies or technology.
Review radio communications system.
Review regional systems and interoperability.
On-Site Visit
Upon completion of documentation, the ACS team will visit the agency. They will focus their efforts on areas requested for review, and meet and interview agency personnel and field agency representatives as needed.
Final Report
The final report combines the team's observations, findings and recommendations and will include:
An overview of the operations reviewed, based on the scope of work
Supporting documentation, references or resources to assist in changing or modifying operating procedures as needed
A guideline for improvement and, if requested, a "First Steps Timeline" for implementation
A contact list of subject matter experts and resource material for further assistance
ACS evolved from the APCO Member Assistance Advisory Program (MAAP) which provided operation reviews to PSAPs across the U.S. The MAAP pre-consolidation service is continued under APCO's consulting services.
Questions?
For more information, complete the form below.