About Our Adjunct Instructors
Our adjunct instructor corps is an elite group of public safety communications training professionals who teach APCO Institute courses throughout the United States as well as virtually and online.
These Instructors are the "best of the best" and must pass a stringent application and review process that requires demonstration of an above average knowledge of the subject matter and the embodiment of professionalism in their conduct – both in and out of the classroom.
The Adjunct Instructor Corps
Melissa Alterio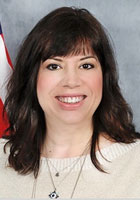 Melissa Alterio is a 33-year veteran currently serving as Director of Cobb County Department of Emergency Communications (E911) in Metro Atlanta, GA. The 145-person PSAP is the third largest emergency communications center in the state. She recently transitioned from the City of Roswell Police Department, in which she also served as director. Prior to that, Melissa worked at Orange County (NY) Emergency Services, where she spent most of her tenure in the training division. She is also an adjunct instructor with APCO International for the last several years. Melissa's passion is teaching public safety telecommunicators how to improve their performance, focusing on topics such as Active Shooter Incidents, Crisis Negotiations and the core public safety telecommunicator courses. She is a recognized 9-1-1 subject matter expert who has presented at various national dispatch conferences around the country, speaking on various leadership principles.

Melissa graduated from Marist College (NY) with a BS in Psychology and has completed her MS in Criminal Justice/Public Safety Leadership from Mercer University. She has achieved the professional designations of Registered Public-Safety Leader (RPL) and Certified Public-Safety Executive (CPE). Her focus and priority are to be a mentor, coach, leader and positive role model to members of the 9-1-1 community. Melissa also serves on the Board of Directors for the Georgia Association of Public Safety Communications Officials (APCO) and as the Vice President for the GA 911 Directors Association – Metro Region. She is an experienced instructor, conference coordinator and participant in several public safety areas. Melissa is also serving as Chair of APCO's Health and Wellness Committee.

In her spare time, Melissa enjoys family gatherings, volunteer work and quality time with her dog.
Jeryl Anderson

Jeryl is the Special Initiatives Officer for Orange County Emergency Services and has been a telecommunicator for over twenty-five years. She has been a certified instructor since the 1990s and has vast experience in classroom presentation to include, but not limited to, curriculum and testing development and on-line course development and implementation. She is proud to have been at the beginning of the Telecommunicator Certification Course for North Carolina Telecommunicators, during her time as a Criminal Justice Instructor Coordinator with the NC Justice Academy, where for eleven years, she taught, edited, and implemented the curriculum across the state of North Carolina.

Jeryl is an experienced online instructor, conference speaker and event coordinator. She is also a past NC APCO President and board member and remains active in the NC Chapter of APCO, as one of the chapter Training Coordinators.

Jeryl enjoys spending time with her new spouse, Kevin. She is also a dedicated Girl Scout Troop leader and serves as the Durham Service Unit 215, Area 11 Manager for NC Coastal Pines Girl Scout Council. She is also a dedicated choir member at Orange Grove Missionary Baptist Church, where she participates in various ministries.
Lysa Baker

Lysa Baker began her career in public safety in 1997 and is currently an Adjunct Instructor for the APCO Institute. Her career began, in Oklahoma, as a telecommunicator at the Nichols Hills Police Department and later transitioned into her role at the Yukon Police Department where she remained for twelve years. During this time, Lysa became a Reserve Police Officer, Communications Training Officer, Assistant Supervisor, and jailer. In 2010, Lysa accepted the 9-1-1 Education Coordinator position for the Association of Central Oklahoma Governments. This is where she was able to discover her passion for being an instructor and helped build a successful training program for central Oklahoma. She became an APCO agency instructor and instructed Public Safety Telecommunicator, Communications Training Officer, Fire Service Communications, and Communications Center Supervisor courses. During this time, Lysa also served as the state of Oklahoma TERT coordinator.

Lysa pursued teaching full-time in 2017 when she was hired as an Adjunct Instructor for the APCO Institute. Lysa has served two presidential terms on the APCO Oklahoma Chapter Executive Board and remains an active member on the state level. In 2011, Lysa began working with the Oklahoma Public Safety Conference Committee and continues to serve as registration co-chair. Additionally, Lysa is currently serving as Co-Chair of the APCO Professional Development Events Committee. Lysa's certifications include being accepted into the inaugural APCO Certified Public-Safety Executive (CPE) program, APCO Registered Public-Safety Leader (RPL), and Emergency Number Professional. Lysa studied Criminal Justice and Organizational Communications at the University of Central Oklahoma.
Fred Blunt

Fred Blunt is from Bucks County, Pennsylvania, and has been with his emergency communications department for over 22 years, currently serving as the Superintendent of Training. He has held positions as a telecommunicator, room supervisor, manager and Superintendent of Operations. As a telecommunicator, Fred worked as a call taker, police telecommunicator and as a fire/EMS telecommunicator. He is the lead classroom instructor for his ECC, a consolidated center that takes just under 1 million calls annually. Approximately 90 telecommunicators are employed in the center, serving the population of Bucks County, consisting of close to 700,000 people.

Fred spends most of his free time with his family. He also enjoys sports, music and, most of all, traveling. Fred has traveled to Maine, Florida, Canada, Louisiana, and Texas to Tennessee, and enjoys traveling to the Jersey shore each year as well. He has many additional locations on his list that he plans to travel to in the future.
Rhonda Braudis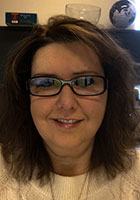 Rhonda Braudis is currently the 911 Communications Director for the Marshall County Communications Center in Marshalltown, Iowa. Rhonda initially began her career with 911 Emergency Services in 2002 at the Salem Police Department, Salem Oregon as a 911 call taker. In 2003 Rhonda moved to Fort Smith, Arkansas to be closer to her family. She worked at the Fort Smith Police Department until 2013.

Rhonda has functioned in many capacities within her career, she began as a call-taker, became a 911 Dispatcher, CTO, Lead, created 911 Education programs, Tactical Dispatching programs, and served as the CALEA Communications Manager. While in Fort Smith Rhonda became an RPL (Registered Public Safety Leader) in 2009. Rhonda became an Adjunct Instructor, also in 2009, for APCO and also serves as an Adjunct Instructor for Jacksonville State University in Alabama. Rhonda in 2017 took on the task of teaching courses for the CDP (Center for Domestic Preparedness) in Anniston Alabama.

Rhonda has earned her Bachelors in Organizational Leadership, University of Arkansas, and her Masters in Emergency and Disaster Management, American Military University. After graduating from her master's program, she accepted a position at the Independence Police Department in Independence Missouri in 2013 as the Communications Administrator serving almost six years prior to her current position.

Rhonda completed her CPE (Certified Public Executive) certification this past July, 2019 through the APCO Institute prior to beginning her new role as the 911 Communications Director in Marshall County, IA.
Bernard J. "Buster" Brown, ENP, RPL

Bernard J. "Buster" Brown ENP,RPL, is past president of NENA and 911 Director of Fayette County 911, in Fayetteville, Georgia. Originally from Lancaster, New York, he has been in public safety for 32 years and has served in almost every capacity in emergency communications, from dispatcher to 911 director.

Buster has appreciated the advancement of the industry and has been involved as a career partisan for learning. He applauds the guidance of mentors along the way and strives to collaborate, support and coach others in a proactive manner to better the community through service in public safety.

Buster and his wife, Nancy, have two sons and four daughters. He is an outdoor enthusiast, enjoys meeting new people and laughing at least once a day.
Kimberly Burdick

Kimberly Burdick has been in the public safety profession since 1989. She began her career as a dispatcher and remained with her agency in Chouteau County Montana eventually becoming the Manager/Director and Information Technologist for her center. She created and implemented her agency's first training program in 1997 when she was promoted to Supervisor and no program existed. She has since led her agency to be the only P33 certified center in Montana. Kimberly naturally followed her love for training by becoming an APCO Adjunct Instructor in 2007. Her favorite classes to instruct are Communications Center Supervisor, Public Safety Telecommunicator I and Communications Training Officer. Kimberly loves to explore her home state of Montana with her husband and family. She enjoys music, camping, and shopping.
Anne Camaro

Anne Camaro, MPA, ENP, CPE, has been working in the 9-1-1 field for over 15 years. She spent the first 8 years of her career with the Framingham (MA) Police Department as the lead 911 call taker, police dispatcher, trainer and union representative. In 2014, Anne was hired by the Town of Maynard as Director of Communications to combine police and fire dispatch services into one civilian-operated center. In 2016 Anne took the position of Assistant Director of Administration and Training with the Cambridge Emergency Communications Department. Currently, Anne serves as Executive Director at Nashoba Valley Regional Dispatch District. Anne is a passionate trainer who has dedicated her career to helping others learn the 9-1-1 profession. She also holds a master's degree in public administration from Arkansas State University and a post-graduate certificate in local government leadership and management from Suffolk University. She is an active member of the Massachusetts Communications Supervisors Association (MCSA), APCO International, APCO Atlantic Chapter and Mass NENA, serving on APCO Atlantic's Training Committee and as Vice President of Mass NENA. Anne is a change agent, a compassionate leader, and a forward-thinking professional who looks to constantly improve the 9-1-1 profession and how others learn it.
William D. "Bill" Carrow

Bill has over 39 years public safety communications experience, 32 with the Delaware State Police where he served as Chief of Communications for 15 years. He retired March 31, 2017 after 5 years as the first Deputy Director of the Communications Division under Delaware Department of Safety & Homeland Security. Bill's accomplishments include completing rebanding of over 13,000 radios ahead of schedule and ushering in a technology refresh project for the state's 800 MHz radio system.

He served on the APCO Board of Directors from 2007-2012 and was APCO's 75th president. Notable accomplishments include chairing two APCO International conferences and active participation on the nationwide COML Level 3 training standard committee. Bill was part of the Public Safety Alliance that fought for the "D" block spectrum to be used by FirstNet, promoted partnership through establishment of the CALEA committee and established increased overall membership through the group membership initiative.

He is a volunteer firefighter/NR-EMT, serving for 43 years at the Citizen's Hose Company Smyrna, and for the past two years has served at Little Creek Fire Company.

In addition to being an adjunct instructor for the APCO Institute, he is a field instructor for the Delaware State Fire School.

Bill has received the Leadership in Technology Award from the International Association of Chiefs of Police in 2004, Civilian Employee of the Year for Delaware State Police in 2004, and was named to the Fellowship of the Radio Club of America in 2011.
Carlton Carter

Carlton Carter II is the Training Coordinator and NCIC ATAC for the York County Department of Public Safety Communications in Rock Hill, South Carolina. Carlton is a graduate of Limestone College and the APCO Institute RPL Program. Carlton has worked in public safety communications for over 20 years. He is an APCO Adjunct and FBI NCIC Instructor. Carlton coordinates the in-house training program as well as provides Incident Command System and radio communications training for responders and one private utility that utilizes the county's 800mhz trunked radio system. Carlton has presented at various conferences on the state and national level. He has worked with local and state agencies to create free on-line radio interoperability communications courses for telecommunicators and responders.

Carlton has received RADO, COML and COMT all hazards radio communications training. Carlton has also worked with local, state and federal agencies to create an active shooter training program for telecommunicators in South Carolina and is an ALERRT Civilian Response to Active Shooter Events (CRASE) and Active Attack Integrated Response (AAIR) Instructor. Carlton currently serves on the planning committee for active shooter drills in York County, South Carolina. Carlton has also functioned as a volunteer firefighter and EMT for over 20 years.
Lee Ann Delp, RPL

Lee Ann is the Operations Manager for the Essex Regional Communication Center. She began her career in West Newbury, Massachusetts, in 1998, where she still works part-time as their Emergency Management Director and works an occasional dispatch shift. Discovering a passion for teaching and the 9-1-1 profession, Lee Ann has served on numerous boards and committees including five terms as president of the Massachusetts Communication Supervisors Association. Lee Ann enjoys teaching both live and online classes as an APCO Adjunct Instructor, which she has done since 2012. When she is not working or teaching, she loves spending time with her family, dogs and miniature horse.
Julie Righter Dove

Julie J. Righter Dove has been a public safety communications professional for over 40 years. She has dedicated her career to the improvement of public safety services and the PSAP environment. During her years at the Lincoln Emergency Communications Center, Lincoln, Nebraska, she served as a dispatcher, trainer, administrator and ultimately the director of the center for over 20 years. During her last two years with the cty she served on special assignment as the project manager for multiple public safety technology and construction projects.

Julie currently serves as a CALEA (Commission on Accreditation of Law Enforcement Agencies) Commissioner, is an APCO Life Member and has served as an APCO Regional Board of Director, Chair of APCO Project RETAINS, Chair of the State of Nebraska Wireless Advisory Board and has participated on many other APCO committees at both the state and national level. Julie has been an APCO Adjunct Instructor since January of 2019, shortly after her retirement from the City of Lincoln.
Natalie Duran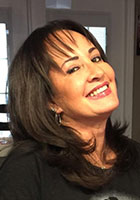 Natalie Duran has been actively involved in public safety since 1976. Natalie worked 36 years at Miami-Dade Fire Rescue Department (MDFR) where she began her career as a Fire Rescue Dispatcher, Supervisor, retiring as a Fire Communication Officer (manager) in 2012.

Since retiring from MDFR in 2012, she has continued to pursue her love for training as an APCO adjunct instructor. In 2006 Natalie was one of the founding members of the National Joint Telecommunicator Emergency Response Taskforce (TERT) Initiative and has been instrumental in the teaching of basic and team leader classes nationwide. Natalie continues to serve as the Florida TERT State Coordinator and is actively involved with her Florida Chapter.

Natalie currently enjoys teaching the following APCO courses: Public Safety Telecommunicator (PST); Fire Service Communications (FSC); Law Enforcement Communications(LEC); Communications Training Officer (CTO); Communications Center Supervisor; Disaster Operations; Crisis Negotiations; Active Shooter; Customer Service; Surviving Stress; Comprehensive Quality; and Bullying & Negativity.

When not teaching or working Natalie likes to travel, read and meet new people (especially her public-safety family). In Natalie's own words: "I am a very proud US Marine Mom of two awesome sons and a grandmother to six grandchildren. Truly Blessed."
Debbie Gailbreath

Debbie has more than 30 years of public safety communications experience, having served as a call taker, law enforcement dispatcher, trainer, supervisor, and manager at the Sarasota County, Florida, Sheriff's Office. Her experience includes assisting with the consolidation of two law enforcement communications centers and five fire/rescue communications centers into a single PSAP, in addition to implementing a Quality Assurance program. Debbie currently serves as the Communications Accreditation Manager for this CALEA-accredited (Commission on Accreditation for Law Enforcement Agencies) PSAP.

Debbie has a Bachelor's degree in Emergency Management and is currently completing a Master's degree in Adult Education. She has been an APCO Adjunct instructor since 2011 and instructs online Communications Training Officer, Public Safety Telecommunicator, Communications Center Supervisor, Disaster Operations and the Communications Center, Public Safety Communications Staffing and Employee Retention, CALEA Public Safety Communications Accreditation Manager, and Illuminations courses.

Debbie has been an APCO member since 1988 and is an APCO Life Member. She is a Past President and Executive Council Representative of FL APCO and previously served as a Gulf Coast Regional Representative on the APCO International Board of Directors. She is a certified Florida Public Safety Telecommunicator, a CALEA Assessor and a Registered Public Safety Leader (RPL). She serves on the APCO International Communications Center Standards Committee, the Standards Development Committee, the CALEA Committee, and the Professional Communications Human Resources Committee (ProCHRT).

Born and raised in Indianapolis, Debbie remains an avid Indy car and NASCAR race fan.
Nick Goyette

Adjunct Nick Goyette is currently a supervisor and previously a Communications Training Officer for the Southeastern Massachusetts Regional Emergency Communications Center (SEMRECC), based out of Foxboro, Massachusetts. Additionally, he is also an Instructor for Commonwealth Police Legacy, where he teaches his Well Being Checks class that he built from scratch for continuing education credits.

Nick graduated from Bridgewater State University with a bachelor's degree in criminal justice. Soon after, while working as a campus safety officer locally, he sought more responsibility and impact. Nick began volunteering for the Samaritans of Fall River/New Bedford, a crisis hotline, while self-sponsoring for APCO's Public Safety Telecommunicator (PST) 1, Law Enforcement Communications and Emergency Medical Dispatch courses.
Those experiences led to employment at Mansfield Police Department for a communications dispatcher position. Then Mansfield regionalized communications operations with Foxboro, Easton and Norton to form SEMRECC. Nick later took the APCO courses Communications Training Officer, Communications Center Supervisor and PST 1 Instructor courses; all three led to more opportunities within the agency.

Nick is proud to have been a ground floor hire for SEMRECC since operations opened in 2019. Nick enjoys teaching people from all over the country, has a passion for True Crime and NFL football, and maintains he is both a Patriots and Buccaneers fan.

Sheri Hokamp, RPL, CPE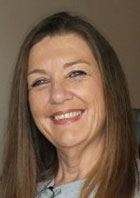 Sheri Hokamp serves as the Communications Supervisor for the Biloxi Police Department in Mississippi. She began her career with the department in 1985 as a Dispatcher, and has served as the Department's Communications Supervisor and TAC (Terminal Agency Coordinator) since 1991. She served as a volunteer for the local community fire service for several years as a firefighter as well as a board member.

Sheri is an active member of APCO International and has participated as a chapter board member since 1991. She currently holds the position of President and Executive Council member for the APCO Mississippi chapter.

Over the years, she has participated in a wide variety of training programs and activities, include: first responder; emergency medical technician; emergency medical dispatch; NCIC TAC, police academy instructor; fire academy instructor; fire suppression; hazardous materials; rappelling; defensive driving; truck operations, air bank and critical stress debriefing, and many more. She is also a graduate of APCO's Registered Public-Safety Leader (RPL) and Certified Public-Safety Leader programs.

In addition to serving as an APCO Institute Adjunct Instructor, Sheri is an instructor for the Mississippi Board of Emergency Standards and Training (BETST).
Roderick Jackson

Roderick works for the Houston Emergency Center (HEC) in Texas as the Division Manager. He has been in Public-Safety for 19 years. He is responsible for the overall operations and supervision of personnel assigned to the Houston Emergency Center (HEC) Fire/EMS call taking and administrative functions. Responsible for ensuring operations are conducted in accordance with policies, procedures and guidelines of the Houston Emergency Center and the EMS Medical Director. Manages and directs Fire/EMS call taking evaluates referred job applicants, interview potential candidates, management of Fire/EMS call taking personnel and attendance records; Coordinates special projects including planning, research, presentations, promotions and evaluations. Interprets and disseminates administrative policies, procedures, rules and regulation in the day-to-day operations of 9-1-1. Roderick's agency is the largest PSAP in the State of Texas and the call center floor is 36, 000 sq. feet (size of a professional football field).

Roderick has been an Adjunct Instructor for 2 ½ years. He has taught 50 classes in five states and over 100 classes online.

When not teaching or working Roderick likes to travel, fish, exercise and go to the movies.

Roderick's own words: "I am glad to be a part of APCO International and its Adjunct Program. I love teaching and spreading my knowledge to other public safety communication personnel which makes others better at their job/careers."
Carol Janssen

Carol works for Allegheny County Emergency Services in Pennsylvania, which serves 1.3 million residents, including the City of Pittsburgh. She has been a telecommunicator since 1985 and has served as her center's training coordinator, police liaison and shift supervisor and has been an Adjunct Instructor for the APCO Institute since 1995.
Pam Kaufman

Pam has worked in public safety for 40 years. Her experience includes public safety communications, EMS and firefighting. She is currently a Customer Success Manager with a corporate partner where she assists public safety customers on CAD, mobile and RMS products. Her previous employment was with APCO International as the EMD Program Manager, where she oversaw all aspects of the EMD Program, including curriculum development. Prior to APCO, she was the Assistant Director of Communications of the South Bend (IN) Police and Fire Communications where her duties included all aspects of training, EMD Manager and Quality Assurance. Pam resides in Port Orange, FL.
Joell Kight

Joell Kight is a native of Fauquier County, she graduated from Waldorf College in 2013 with a Bachelor of Science in Criminal Justice. In 2014, Joell earned APCOs Registered Public-Safety Leader (RPL) in 2015, she earned her Emergency Number Professional (ENP) through National Emergency Number Association and in January 2018 completed the APCO Certified Public-Safety Executive (CPE) program. She began her career in public safety as volunteer firefighter with the Lois Volunteer Fire Department. While with the fire department she obtained her emergency medical technician-intermediate. In 1997, she began working for Fauquier County as an emergency communications specialist. Since then, she has been promoted through the agency to Shift Supervisor and Training Coordinator to her current role as the Communications Manager. Joell is an active member in the Virginia Chapter of the Association of Public-Safety Communications Officials currently sitting on the board as the Chapter President. She also is active in the Commonwealth of Virginia, working with the Virginia Information Technology Agency (VITA) as a member of the Regional Advisory Council since 2015, working on initiatives to ensure Virginia's transition to Next Generation 9-1-1. In 2019, she was recognized by the Virginia Chapter of APCO as the Director of the Year, 2018, and received the 2019 Regional Award for Outstanding Achievement in EMS – Outstanding Contribution to EMS Telecommunication.
Kathleen Lamb

Kathleen Lamb has spent just over 14 years in the 9-1-1 communications family. She is currently employed with the Westcom Communications Center in West Des Moines Iowa where she works as a Dispatch Supervisor. She has been an instructor with APCO for 12 years and an adjunct for going on four years. She is in her last semester of college pursuing her degree in Homeland Security/Public Safety Administrations.
Denesha Lemons

Denesha started her career with the Volusia County Sheriff's Office in Daytona Beach, Florida. She began as a 911 call taker and then served as a law enforcement dispatcher, communications training officer (CTO) and assistant supervisor, and was one of the first dispatchers to become Fire/Emergency Medical Service cross-trained when the communications center became fully consolidated. She spent several years as a supervisor before being re-assigned to a communications training coordinator position. As a CTO, she worked with the State of Florida to achieve Florida Public Safety Telecommunicator Certification for her agency. Denesha is an American Heart Association CPR Instructor and served on the APCO Florida Training Committee. She was recognized by the Volusia County Sheriff's Office for her performance and awarded the Telecommunicator of the Quarter Award three times in her career. She is a Certified Individual and Group Critical Incident Stress Debriefer. She left the Volusia County Sheriff's Office in August 2016 to pursue an adventure in Colorado Springs, Colorado. She currently teaches APCO's CTO and EMD courses, and is working to obtain additional certifications to further her knowledge in public safety. Denesha enjoys attending and volunteering at the chapter and International APCO conferences.

In her spare time she enjoys exploring her new state of Colorado and competing in 5K runs. She truly loves training in public safety and can't imagine doing anything else.
Laurie Lewis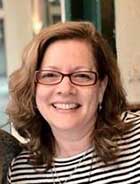 Laurie Lewis has been in public safety for 32 years. She retired after a 31-year career as a Training Coordinator with Administrative Duties for an agency that dispatched Police/Fire/EMS and Paramedic services. Her position involved creating and implementing training programs, creating testing materials to include computer simulation modules for the hiring process, working as a 9-1-1 public safety dispatcher, and being in charge of the day-to-day operations of the dispatch center. She also served as an Emergency Management Dispatch Communications Officer on the Emergency Operations Center Team.

"I loved my job and always ventured outside the scope of my agency to further assist in our profession," she says. She has worked on numerous APCO committees, including Training Review, and conducted Occupational Analysis on the different career paths in the profession. She created a wellness session titled Random Acts of Kindness, Promoting Telecommunicators in Public Safety and presented it at APCO's Annual Conference. She led her team to be guests on the Rachael Ray Show as the Powerhouse 9-1-1 Dispatchers. Ray recognized the team for the service we performed to the public. She says it was an amazing experience and very humbling.

She has been instructing APCO classes since 1996. She joined the APCO Elite Core of Adjunct Instructors in 2020. She earned her diploma in Registered Public-Safety Leader from the APCO Institute Leadership Certificate Program in April of 2022.

Her mission is to use her experience and knowledge to cultivate and inspire those behind the headset to be the best people they can be on every call! Stay strong, lead by example, and keep responders safe while serving the public to the best of their ability.
Kerry Lynch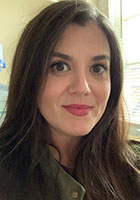 Kerry Lynch, ENP, began her career with the New London Police Department in Connecticut in 2008. She has trained new and veteran employees and has created training curriculum for about ten years. She also loves reviewing operations to find opportunities for increased efficiency and level of service. Kerry is currently enrolled in the RPL program and has enjoyed attending and presenting at APCO conferences and volunteering in workgroups. She says that getting involved in the telecommunications community at large has been an invaluable way to continue learning from and evolving with her peers.

In her spare time, Kerry enjoys hiking with her fiancé Ryan and their dog Freya, practicing yoga (she is also a 500-hour certified yoga instructor) or reading a good book.

Christian Lyons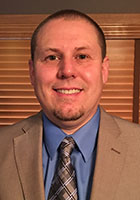 Christian Lyons is a Supervisor and Certified Training Officer for the Dane County Public Safety Communications Center in Madison, Wisconsin.  A typical work day for Christian consists of supervising the operations of a shift of Communicators that are responsible for processing emergency phone calls and dispatching for 85 different law enforcement, fire and EMS agencies.

He has been an adjunct Instructor for APCO for 3 years, starting his tenure in Saudi Arabia where he taught classes to Security Staff of Saudi Aramco, the largest oil company in the world. Since then, he has taught dozens of online courses for APCO as well as traveled to Massachusetts and New York to teach APCO's Public Safety Telecommunicator course.  He teaches Comm. Center Supervisor; Comm. Center Supervisor Instructor; CTO; CTO Instructor; PST; PST Instructor; FSC; FSC Instructor; Crisis Negotiations; Customer Service; Active Shooter Incidents; Surviving Stress and Disaster Operations.   He was involved in writing an updated version of APCO's Fire Service Communications Manual.

When Christian is not working, he loves to do "handyman" work…he said "I know just enough about carpentry, electricity and plumbing to get myself into trouble." He also likes to cook and spend time with his family.  He said he can't forget to mention his two dogs Sadie & Abby-they control his house.  He has a cottage in the north-woods of Wisconsin, so he has spent quite a bit of time there fixing it up and just enjoying the tranquility of being in the middle of no-where.

Christian has worked in Public Safety for 23 years and has worn a few different hats including Fire Chief, Fire Inspector, Police Officer, Deputy Coroner and Telecommunicator.

In Christian's own words: "Emergency communications is a great profession that ties in a lot of different aspects of public safety. I am happy to say that I finished my Master's Degree a couple of years ago in Emergency & Disaster Management – I thought that day would never happen!"
Robbie McCormick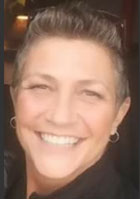 Robbie McCormick originally hails from New Mexico and comes to Cobb County via Texas, where she most recently has served as Training & Development Coordinator at Tarrant County 9-1-1 District in Fort Worth, TX. In that capacity, she coordinated and delivered approximately 80 courses annually to the district's 33 emergency communications centers (ECCs), including the state-mandated licensing course.

Starting her 9-1-1 and emergency communications career in 2009, Robbie quickly realized there was much to do in the industry and set about to jump in headfirst. Beginning at the Eddy County Sheriff's Office and transitioning through a county-wide consolidation, Robbie has worn every hat available in emergency communications – frontline 9-11, and radio dispatch for law, fire and EMS, CTO, TAC, First Line Supervisor and Agency Training Coordinator, and capped off her time in New Mexico as Executive Director of the Regional Emergency Dispatch Authority. She holds a B.A.S. in social sciences with a minor in criminal justice, and an M.S.E. in education, both from the University of the Southwest. Robbie earned her APCO Certified Public-Safety Executive (CPE) professional designation with CPE Class 06 in July 2019, and completed the Registered Public-Safety Leader (RPL) Program in May 2022, developing as a service project the APCO Standards Development Committee training handbook and guidance for Writing Group Liaisons. Robbie holds the Executive PST Certification and Master Instructor Certification from the New Mexico Department of Public Safety and the TCOLE Basic Instructor Proficiency in Texas. She has served as the 2nd VP of both New Mexico and Texas APCO Chapters and has been an APCO Adjunct Instructor since 2015. She presents nationally at APCO in the Career Advancement Center and other one-hour educational sessions, and serves on the APCO Standards Development, Training Sub-Committee and is a contributing writer to several APCO course texts.

Robbie is married to Commander James McCormick (Retired), and has three grown children, one grandcat and four grandoggies. She enjoys reading, politics and crime shows.
Anthony Mignogna
Anthony Mignogna has 25 years of public safety experience, of which 18 of those years have been in the field of emergency communications. Anthony is currently the chief of communications with Delaware County Emergency Services in Pennsylvania. Over the span of his career, he has held the positions of call taker, police dispatcher, fire/ems dispatcher, training officer, chief of training, and deputy of 9-1-1 operations.

Anthony is certified as an APCO PST, EMD, CTO, and CCS. He is an APCO agency instructor for CTO, PST and EMD and holds numerous certifications within the 9-1-1 profession. Anthony also holds emergency management and incident command certifications. He is a NENA Emergency Number Professional (ENP) and a recent graduate of the APCO Registered Public-Safety Leader (RPL) Program. Anthony has a Bachelor of Sciences degree from West Chester University in criminal justice.

Anthony is very active in numerous industry work groups and public safety committees within his home county as well as regionally.  Anthony is committed to the success and development of the employees in his agency and to the continued growth of the 9-1-1 industry as a whole.

.
Sharmel Miller


An APCO Institute Adjunct Instructor since 2005, Sharmel has been with Abbeville County E-911 in South Carolina since 1998 and currently holds the position of 9-1-1 Coordinator.
Joseph Murphy, RPL

Joseph works for Jefferson County (WV) 911 Communications Center as a Communication Supervisor. He has been in Public-Safety for 16 years. He supervises five others on his shift. He also answers emergency and non-emergency calls for the county and dispatches fire/EMS/law enforcement for the county and town. His agency also monitor radio traffic of other agencies to include Virginia State Police, Virginia Department of Transportation and the Tow Companies assigned to their county. In addition, Joseph assists with training during in-house academy and when new personnel are assigned to his shift. Joseph's agency is in the process of implementing text to 9-1-1 capabilities.

Joseph joined the Adjunct Program in 2014. He teaches classes online and in a live atmosphere. Joseph is married to Brittany for nine years, three children: Christian 9, Roman 7 and Teagan 9 months. In his spare time he enjoys golfing and spending time with family.  He enjoys all sports but mainly watching/playing Hockey. Joseph also spent 14 years in a volunteer fire department, with four years as Chief.

Joseph's own words: "I enjoy my job, learning and teaching. I like challenges and I hope to continue my career and development."
Kevin Neiswender

Kevin Neiswender is currently 2

nd

Assistant Chief Deputy Coroner for the Berks County Coroner's Office in Reading, PA, a position he has held since December 2018. He transferred from a position as Training & Education Manager for the Berks County Department of Emergency Services.

He was previously Training & Education Manager, Berks County Department of Emergency Services, Pennsylvania. His career with the Department of Emergency Services spanned 27 years, holding positions as telecommunicator, watch officer, QA/training officer and the position of Training and Education Manager at the time of his transfer.

Even though he is no longer affiliated with the day-to-day operations of 9-1-1 public safety, he continues to have a strong desire to be involved and maintained his APCO Instructor certifications.

His career in public safety has been over 25 years in fire, EMS, emergency management and hazmat. During his years in the fire service, positions held were firefighter, Deputy Chief and Chief.

While not working, he enjoys golfing and working in his yard, and when yard work and golfing seasons are concluded, watching college and NFL football. During anytime of the year, he finds himself a huge chicken wing fan and enjoys trying different wing flavors.
Lori VanGilder Preuss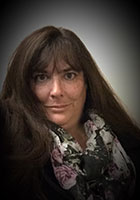 Lori VanGilder Preuss has been actively engaged in the public safety industry since 1986.  Lori spent 22 years at a police department in Florida, progressing from volunteer fire fighter to base level E-9-1-1 Operator to developing and instituting a Communications Training Officer Program, developing a Crime and Intelligence Analysis Program and prior to her retirement from there, supervising three divisions including E-9-1-1 Communications.

Currently, Lori enjoys working part time as a telecommunicator.  Lori became active with the Florida Chapter of APCO, and served in positions such as Training Committee Chair person, Board Officer and was President of the State Chapter 2007-2008.  Lori started instructing with the APCO Institute in 1999, and enjoys facilitating both live and online classes.  Lori can be found instructing PST, PSTI, CTO, CTOI, CCS, DOCC, Surviving Stress, Crisis Negotiations, Active Shooter, CSTPS, Comprehensive Quality and is also very active with the Illuminations program.

Lori has served on multiple APCO Institute Curriculum work groups and has written several articles for publication. Lori has served on two International APCO Committees, and continues to serve on the Florida APCO Emerging Technologies Committee. Lori holds a Bachelor's degree in Adult Vocational Education and Industry Training, and is a State of Florida Certified Public Safety Telecommunicator.
Diana Scott

Diana is the Director of Communications for the South Bend Police and Fire Communications Center in South Bend, Indiana. She has been with the South Bend Police since 1999. She started as a Communications Specialist and then became a Communications Supervisor. In November of 2006 she became the Assistant Director of Communications in charge of all training within the dispatch center. In April, 2012 she was appointed as the Director of Communications. She has been an APCO instructor at the agency level since 2006 in 2011 became an Adjunct Instructor for APCO teaching EMD and PST both online and in classroom settings. She has served as a contributing editor for the development of the APCO EMD Manager Course and has served on the committees for several of the EMD curriculum updates. She is an EMT as well as an American Heart Association CPR/First Aid instructor and TC Faculty Member. In 2009 she received the Chief's Award of Merit for her work instructing law enforcement officers in CPR, First Aide and Bloodborn Pathogens.
Matthew Shenk

Matt works for Lancaster County-wide Communications in Pennsylvania as the Primary Supervisor. He has been in Public-Safety for 30 years. He is responsible for the oversight of two Assistant Supervisors during day light hours. Staffing averages about 16 – 22 people during the day. He ensures that staffing levels are maintained for his shifts, approve leave, makes sure that call-taking and dispatching are handled properly, investigate complaints , schedule training for the staff with the training officer, arrange staffing for Public Education events, arrange tours and observers for the center, deploy as a Tactical Dispatcher during Field Communications deployments, serve on a statewide air-medical committee and state EMS plan committee, attend monthly county EMS, police, and fire chief meetings, serve on regional communications committees, and other duties as assigned.

Matt is also a Tactical Dispatcher, Emergency Management Specialist, FF-2 and Foam. Matt has been an Adjunct Instructor for 5 years and he has taught 30+ classes in twenty states. He teaches Active Shooter, Crisis Communications, Communication Supervisor, Fire Service Communications and Disaster Operations.

Matt was in the State Police Command Post for the Nickel Mines School shooting as a Tactical Dispatcher.

When not teaching or working, Matt is active in the local Fire and EMS agencies. And he is a Semi Pro and High School football official.
Jennifer Stewart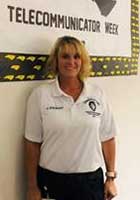 Jennifer is currently serving as 911 Communications Supervisor for the Charlotte Mecklenburg Police in Charlotte, NC.  She has been there almost 18 years and is currently a Training Shift Supervisor. Her duties include all aspects of management, direction, staffing levels, training and instructing for the PSAP. Her passion is teaching telecommunicators about their new career and teaching trainers the importance of proper documentation and customer service and quality improvement.

Ms. Stewart is a graduate of Central Piedmont Community College with her degree in Political Science.  Jennifer completed APCO's Registered Public-Safety Leader (RPL) program. She is certified to teach as an agency Instructor as well as an Adjunct Instructor for APCO.  She has obtained her North Carolina General Instructor Certification and is certified to teach DCI/NCIC. Ms. Stewart is currently the Vice-Chair for APCO Agency Training Committee..
James Thomas

James Thomas serves on the command staff of an eight-console primary PSAP and regional ECC located on the Massachusetts Military Reservation on his native Cape Cod. He holds the Master of Public Administration and will soon complete the Master of Science, both from APCO-affiliated Jacksonville State University. James has earned the APCO designation Certified Public-Safety Executive (CPE) and Registered Public-Safety Leader (RPL) and teaches all six core disciplines for the APCO Institute's Adjunct Instructor Corps. James is Membership Chair for APCO Atlantic Chapter and serves on numerous APCO committees and working groups. He is also active in NENA and holds the professional designations Emergency Number Professional (ENP) and Center Manager Certification Program (CMCP). A nationally registered EMT, James is licensed to teach EMS/BLS to peace officers in the Commonwealth of Massachusetts. He is a graduate of both the Emergency Management Institute and the United State Fire Academy of the National Emergency Training Center in Emmitsburg, MD, and is fully qualified to teach the Incident Command System and serve on a Type III Incident Management Team. James lives on Cape Cod with his wife and daughter.
Kyle Turner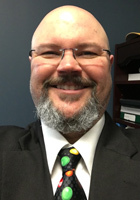 Kyle Turner has served at Fayette County 9-1-1 in Georgia since April of 1990. His career began as a 9-1-1 call taker/Fire and EMS dispatcher, adding law enforcement dispatch when his center consolidated, bringing dispatch for all public safety agencies together. He currently holds the position of 9-1-1 Training Manager.
Tina Turner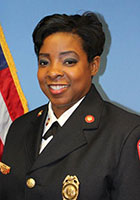 Chief Tina Turner has 24 years of experience with the Shreveport Fire Department. Chief Chambers began her career with the department April 21, 1997 as a Fire Communications Officer I (FCO I). Throughout her career, she temporarily filled vacancies in the Division as a FCO II and Assistant Chief of Operations and Training. While working in these various positions she took the opportunity to enhance her knowledge, skills, and abilities to prepare her for any future promotions. On March 1, 2014, she was promoted to Fire Communications Officer II (FCO II). On August 24, 2015, she promoted to Assistant Chief of Communications. On August 16, 2021, she was promoted to her current position as the Chief of Communications.

Chief Turner graduated from Woodlawn High School in 1991. In 2009, she earned an Associate of Applied Science in Business Administration from Bossier Parish Community College. In 2012, she earned a Bachelor of Science in Organizational Leadership from Columbia Southern University. In 2013, she earned a Master of Science in Organizational Leadership from Columbia Southern University.

Chief Turner's certifications include Association of Public Safety Communications Officials Public Safety Telecommunicator Instructor, Emergency Medical Dispatcher Instructor, Fire Service Communications Instructor, EMD Manager, Communications Center Supervisor Instructor, Communications Training Officer Instructor and serve as an Adjunct Instructor for APCO. EMI/FEMA, EMT-B, Firefighter I.

Chief Turner is a member of the International Associate of Fire Chiefs (IAFC), and Association of Public-Safety Communications Officials-International, Inc. (APCO).

Chief Turner is a lifelong resident of the City of Shreveport. She is the daughter of Ms. Mary E. Chambers and Mr. Ernest Smith. She has one daughter and son, four granddaughters and one grandson. She enjoys spending time with her family, friends, fishing, eating crawfish and is a big fan of the Dallas Cowboys.

Robert Vawser

Rob Vawser is the Communication Center Manager for Life Link III in Minneapolis, Minnesota. LifeLink III is the premier air ambulance program with five helicopter base and a fixed wing base serving all of Minnesota and western Wisconsin. He has been in the air medical industry since 2002 with AirSt. Luke's in Boise, Idaho. Rob has been involved in emergency services since 1986 including fire, law enforcement, EMS, and communications. He received his Bachelor's Degree in Emergency Management/Public Safety Communications from Jacksonville State University and is pursuing a Master's Degree in Strategic Leadership from Black Hills State University. Rob instructs online and live classes. He has been an adjunct instructor for APCO since 1998.
Charles M. Vitale, RPL, CPE

Charles has been involved in Public Safety since 1998. His first role was as an Emergency Medical Technician for a volunteer ambulance agency in New York. Shortly after, he began his career at the Rochester Emergency Communications Department in Monroe County, NY.

During his tenure, Charles has been involved in training new hires in the classroom and as a Communications Training Officer. His skill in contributing to the development of his agency's training curriculum and programs for all positions led to the successful creation of an AAS Degree in Public Safety Communications. He graduated in the inaugural class after it was approved by New York State Education Department.

Charles is passionate about teaching and enjoys being in the classroom as well as in online learning environments. His approach to training inspires his students to strive to be better in their careers than he is! His team philosophy approach urges his students to work together towards excellence while keeping each other on track to achieve the highest of standards.

Additionally, Charles is certified as an New York State Municipal Police Training Council Master Instructor. He coaches and mentors new law enforcement instructors as they pursue state certification as instructors, and he teaches police officers and recruits about proper public safety communications.
Holly J. Williams, CPE, RPL, ENP, CMCP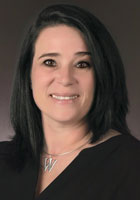 Holly Williams is a Communications Supervisor and Agency Training Coordinator with Orange County Emergency Communications in Virginia. She has over 16 years of service in communications, having served many roles through the ranks, including officer, training officer, supervisor and training coordinator. Holly also has 22 years of service with her local volunteer fire department, where she served as an EMS member and former medic, in addition to other roles at the department.

Holly is certified as an APCO Communications Training Officer (CTO), Communications Center Supervisor (CCS) and an APCO Agency Instructor for CTO, CCS and PST. Holly also holds certifications as a general instructor for her regional criminal justice academy, where she teaches the Communications Basic and General Instructor classes numerous times a year. She is an APCO Registered Public-Safety Leader (RPL) and a Certified Public-Safety Executive (CPE) graduate. Holly is a NENA Emergency Number Professional (ENP) and Center Manager Certification Program (CMCP). In addition, she holds numerous certifications within the 9-1-1 profession. Holly has an associate's degree in business management and is currently enrolled at the University of Alabama to finish her bachelor's degree in leadership studies.

Holly is very active in her state chapter, currently serving as President Elect for the VA APCO chapter. She also has served on several APCO Committees and currently serves on the Professional Development & Events Committee as the vice-chair. Holly enjoys mentoring her teammates and others in her center and works hard to ensure that everyone in her center is committed to training and development for their career growth.

How to Become an Adjunct Instructor
To become an adjunct instructor, you must meet the following requirements:
Minimum of five years' experience in public safety communications
Minimum of two years' experience as a public safety communications trainer/instructor
Possession of an APCO Institute instructor course certificate
Minimum one-year experience as a certified APCO Institute agency instructor
Adjunct instructor applications are accepted year-round. If you meet the qualifications and would like to be considered for an adjunct position:
Complete the adjunct instructor application. Incomplete applications will not be considered.
Evidence of teaching ability via a live demonstration on a virtual platform with APCO staff. This is a two-part process. First, a technical demonstration showing technology proficiency with a virtual platform. Second, a practical demonstration of evaluating teaching skills and abilities.
Email your application to us. We'll then send you a link to upload your video.
Watch for an email to confirm the time and date for your interview or conference call.
After we receive your application materials, we'll be in touch with you to schedule a time to talk about your experience and interest in becoming an adjunct instructor.