Get 12 Credits of Topic-Specific, At-Your-Desk Continuing Education
The APCO Institute's Illuminations programs are annual subscription-based services that offer continuing education online in three different tracks – General, EMD and CTO. Each track has monthly or quarterly topics that change each year. Registration for each track is priced separately. All Illuminations program courses are taught by APCO Institute adjunct instructors.

General Illuminations
General Illuminations offers monthly courses on a wide range of topics of interest to telecommunicators and other public safety communications professionals. Subscribers earn one CDE for each, for a total of 12 CDEs per subscription year. An annual subscription lasts 12 months beginning with the first monthly topic for which you register. Participants must submit copies of Illuminations certificates of completion to the Institute to receive CDEs.
General Illuminations Topics Schedule
Topics are subject to change.
January 2023

Active Shooter, Hostage Situation, or Barricaded Subject?


All are volatile stressful situations that put lives at risk. Time is of the essence in an active shooter incident. The main goal of responders is to quickly stop the shooting and mitigate harm to victims. With hostage situations and barricaded subjects, the more time that passes, the greater the chance for resolution with limited to no loss of life. This session will help the student to understand the information needed for an accurate assessment in the initial call-taking process.

February 2023

Wellness Programs in the ECC


We are more productive, workplace morale is higher, and sick callouts are reduced when stress is managed, and we are healthy. This session considers various stress risks, symptoms, and behaviors, in addition to wellness programs used to enhance physical and mental health. Topics include employee assistance programs, peer support, exercise programs, clinical/counseling assistance, and critical incident stress.

March 2023

Ready, Set, Find Me!


The unique challenge of finding callers when GIS falls short. Wireless technology is quickly changing how people are located. Uber and Lyft can accurately pinpoint your location when using this technology. NG9-1-1 has been slow to keep up but is working on setting the standards to receive smartphone data to provide comprehensive, accurate, and well-maintained GIS data layers to PSAPS."] This session will take a look at measures telecommunicators have taken to help the caller when they have done everything right but their exact location is eluding responders.

April 2023

Intimate Partner Violence




Sometimes referred to as Domestic Violence, Intimate Partner Violence is aggression or abuse in a romantic "intimate partner" relationship. One in four women and one in ten men have been a victim. Behaviors such as physical, sexual, or psychological abuse and stalking are discussed.

May 2023

Missing & Exploited Children: NCMEC Information


It is essential for PSAPs to recognize the need to follow specific protocols when responding to calls of missing, abducted, and sexually exploited children. A review of the APCO ANS 1.101.3-2015 can help. This standard was developed in conjunction with the members of the National Center for Missing and Exploited Children's (NCMEC) Missing Kids & Readiness Project to process these types of calls in a logical progression from the first response, through the ongoing incident, and case support.

June 2023

Recognizing Sexual Assault


Sexual assault is any sexual activity or contact without the person's consent. According to the National Sexual Violence Resource Center, one in five women in the U.S. has been a victim of rape, and nearly 25% of men have been a victim of sexual violence. During this session, additional statistics are provided, along with information about unwanted touching, sexual coercion, voyeurism/Peeping Toms, unwanted sexual texts (sexts), attempted rape, and rape.

July 2023

Why Are We Judging Callers?


Do you have a predisposed bias that is subtle? This can involve deciding the credibility of a caller based on the company they work for. "This is ACE Alarms calling in with a burglar alarm activation". Are you focusing on gathering information or are you rushing this "operator" off the phone? Are you judging the caller silently by how they answer your questions? "When was the last time you saw your child? Yesterday! And you're just calling us now"? Was the comment necessary in finding the child? Recognizing a no-judgment zone can help us to focus on what we can do differently.

August 2023

Recognizing Human Trafficking


Human Traffickers use fraud, force, or coercion to lure victims and force them into sexual or labor exploitation. Recognition indicators are discussed, including physical appearances, personality and behavioral clues, and signs of food, water, sleep, or medical care deprivation.

September 2023

Handling Road Rage Incidents


Everytown Research & Policy, reports in 2021, an average of 44 people per month were shot and killed or wounded in road rage shootings – double the pre-pandemic average indicating how quickly an incident can escalate. There are five different types of road rage. Gathering information quickly, dispatching assistance, and keeping the caller and responders safe can be a challenge.

October 2023

Incidents That Cause Mass Casualty Injuries


Incidents such as acts of terrorism, multi-vehicle crashes, natural disasters, building collapses, and plane crashes often result in many severely injured patients. In addition to EMS, law enforcement and fire must all coordinate search and rescue, traffic control, and other time-crucial tasks. This session considers recent Mass Casualty Incidents and the emergency responses.

November 2023

When Social Media Challenges Go Wrong


Have you heard of the "Bird Box" Challenge on the Tik Tok app? The "Bird Box" was a movie starring Sandra Bullock which showed her completing stunts such as rowing a boat through rapids while blindfolded. Add social media to the mix and you can watch people that have posted a video of themselves trying to do certain activities while blindfolded, including driving a motor vehicle. Should we add a social media challenge complaint type?

December 2023

Telecommunicators and Confidentiality


Confidential information may include medical histories and conditions, victim names, Criminal Justice Information System data, Intelligence reports, and agency-specific information such as special unit activity, passwords, and access codes. This session reviews the importance of maintaining confidentiality and explores intentional and unintentional breaches of confidentiality, including via social media.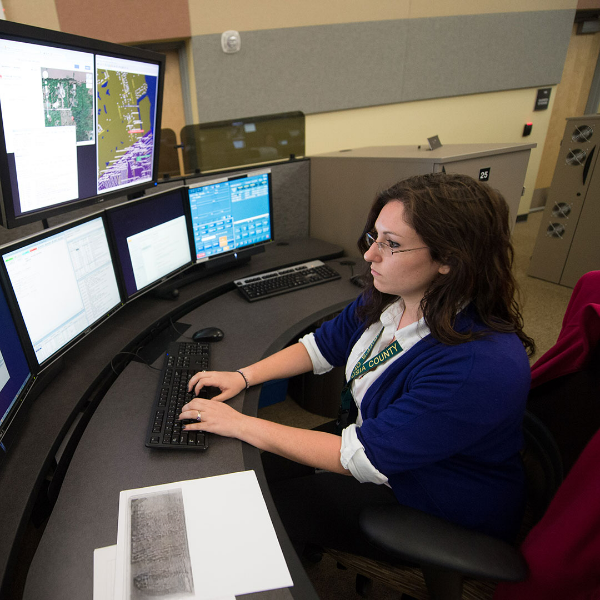 EMD Illuminations
EMD Illuminations includes monthly topics of particular interest to emergency medical dispatchers, although the track is open to anyone. Subscribers earn one CDE for each. An annual subscription lasts 12 months beginning with the first monthly topic for which you register.
EMD Topics Schedule
Topics are subject to change.
January 2023

Poisoning

According to U.S. Poison Control Centers, in 2020, over 2.1 million people were exposed to poisons. Data includes 6.4 exposures per 1000 population, nearly 38% involving children under age six. The types of poisonings discussed include environmental, food poisoning, occupational, therapeutic error, bite/sting, and product misuse. Intentional and unintentional exposure are examined, in addition to the common poisonous substances such as pesticides, plants, cleaning products, carbon monoxide, and medications.

February 2023

Signs and Symptoms of a Diabetic Emergency – Out of the norm symptoms and signs of a possible diabetic emergency

According to the CDC 37.3 million Americans, about 1 in 10, have diabetes. One size does not fit all when dealing with a diabetic emergency. Is your patient a Type 1 or Type 2 diabetic? Hyperglycemic or Hypoglycemic? Or suffering from diabetic ketoacidosis? Understanding the signs could be the difference in identifying a diabetic emergency from an intoxicated person or a person with dementia.

March 2023

Severe Eye Injuries

Eye injuries can be mild, moderate, or severe with a threat to vision or life-threatening complications. Various severe eye injuries are discussed, including scratches, eye inflammation, foreign object, penetrating object, chemical burn, and eye hemorrhages.

April 2023

The Chain of Survival for Witnessed Cardiac Arrest – The key elements at the best chance of survival.

There are four links in the American Heart Association's (AHA) chain of survival in witnessed cardiac arrest to be reviewed. The first link which is Early Access details the essential role of the dispatcher in the initial gathering of information, dispatching of units, and providing medical instructions to the caller. This AHA Focus Group Doc is a life-saving tool to be added to the dispatcher's toolbox.

May 2023

Pelvic Trauma

The pelvis is the location that allows large muscles of the lower body to connect, enabling the ability to walk, run, kneel, or sit. The pelvic region also supports and protects the reproductive organs, bladder, and rectum. Anatomy of the pelvic area, and common causes of pelvic trauma are discussed.

June 2023

Can't Touch This! Thermal, Radiation, Chemical, and Electrical Burns

Burn risks are all around us in a variety of settings in our everyday lives. This session will provide an understanding of the different types of burns and burn classifications which will aid in the treatment of the specific type of injury.

July 2023

Whooping Cough

Whooping cough is a highly contagious respiratory tract infection that is easily spread and affects adults, children, and infants. This session examines common signs and symptoms and means of transmission.

August 2023

Pick A Card!

Where do you start when the signs and symptoms of the medical complaint are vague or not clear in the initial interrogation of the EMD call? Following agency EMD policy for the chief complaint of "general" or "sick/unknown" may be your best choice to START the process. Just because you start on one card, you may have to change cards quickly as the medical emergency progresses. Using the APCO EMD Sick/Unknown card as an example, we will look at this process.

September 2023

Fentanyl

Fifty times stronger than heroin and 100 times stronger than morphine, two milligrams of Fentanyl can be deadly. This session examines Fentanyl abuse and overdoses, including illegally manufactured powders, patches, pills, and candy-look-alike "Rainbow Fentanyl".

October 2023

TTY/TDD – How do you EMD with TTY?

In the deaf and hard of hearing community, they may be calling 9-1-1 as a last resort. This means the emergency is at it's heightened state when contact is made with the Communications Center. Understanding how to gather accurate information quickly by using best practices for TTY medical is a tool no dispatcher should be without.

November 2023

Active Shooter: EMD & EMS Partnership

Frantic victims often call 9-1-1 seeking medical attention during or immediately following an active shooter incident. The EMS system can quickly become overburdened, and response prioritization becomes essential. Common types of injuries are discussed, along with information-gathering requirements for scene safety.

December 2023

Electronics Are Keeping Us Alive

The Tin man in the Wizard of Oz went searching for a heart. If the City of Oz had a medical facility, he may have been a candidate to receive an Implantable Cardioverter Defibrillator (ICD), a Left ventricular assist device (LVAD), or a pacemaker. All are a form of electronic devices designed to keep patients alive. How will you answer a call when the caller states my heart device is low on battery? Or the person not breathing has a pacemaker, do you use an AED? A review of these devices and how they work will assist you in answering this type of medical call.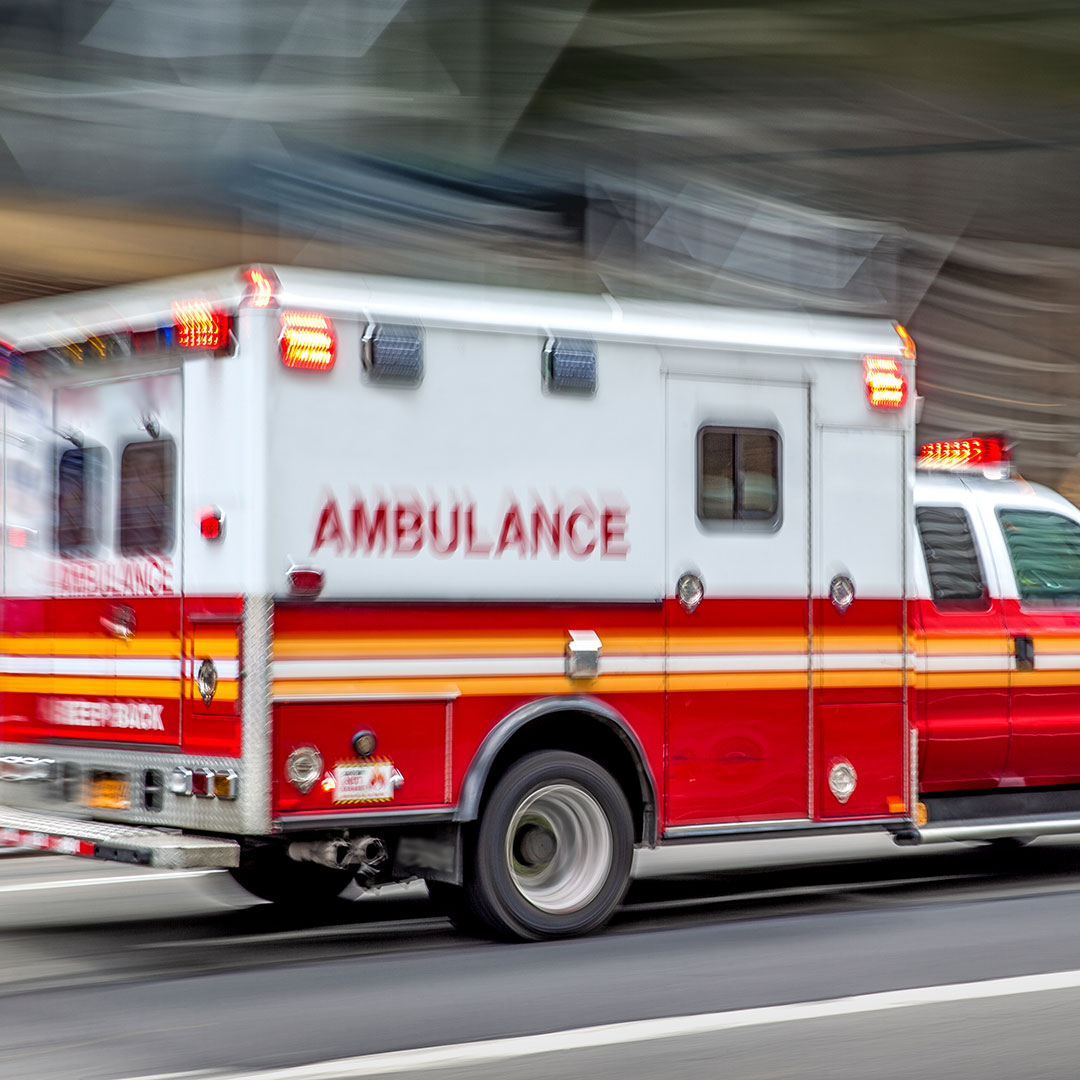 CTO Illuminations
CTO Illuminations provides quarterly courses enabling communications training officers and others a chance to delve into specific topics that impact training and continuing education in the communications center. Subscribers earn three CDEs for each quarterly session completed. An annual subscription lasts 12 months beginning with the quarterly topic for which you register.
CTO Illuminations Topics Schedule
Topics are subject to change.
1st Quarter 2023

I'm a Certified CTO – Now What?


After completing a certified CTO training class, you have book knowledge and practical training experience of what a well-organized training program that delivers standardized and consistent training consists of. You return to your agency and find you are immediately assigned to a trainee. You also become aware that some of the best practices you have just learned aren't in place. Navigating from textbook theories to hands-on training with the help of APCO ANS 3.101.3-2017 can help.

2nd Quarter 2023

Is Our Training Program Meeting Our Needs?

A high-quality training program meets the needs of the agency and the needs of the employees. This session reviews current national standards for a public safety communication training program, including program curriculum, CTO requirements, and instructor qualifications. Standardized training delivery and documentation are discussed.

3rd Quarter 2023

The Newly Released Trainee – Friend or Foe?

The trainee has just spent endless hours navigating the agency training program and earning the trust of coworkers to be accepted as part of the team. Evaluating the training program comes after the trainee has been released to the floor. It is our job to ensure the method of evaluating the training program is fair and objective with measurable agency benchmarks to demonstrate levels of ratings. This will help to identify the strengths and weaknesses of the program and keep the newly released trainee's relationships intact. Having standardized evaluation guidelines (SEGs) in place with the evaluation can help keep the status of the new hire as a friend and not to be abandoned as a foe.

4th Quarter 2023

My Trainees Are Leaving. Is It Me?

It is all about attitude and professionalism when dealing with brand new employees. This course will give you a better understanding of knowing if you are the issue.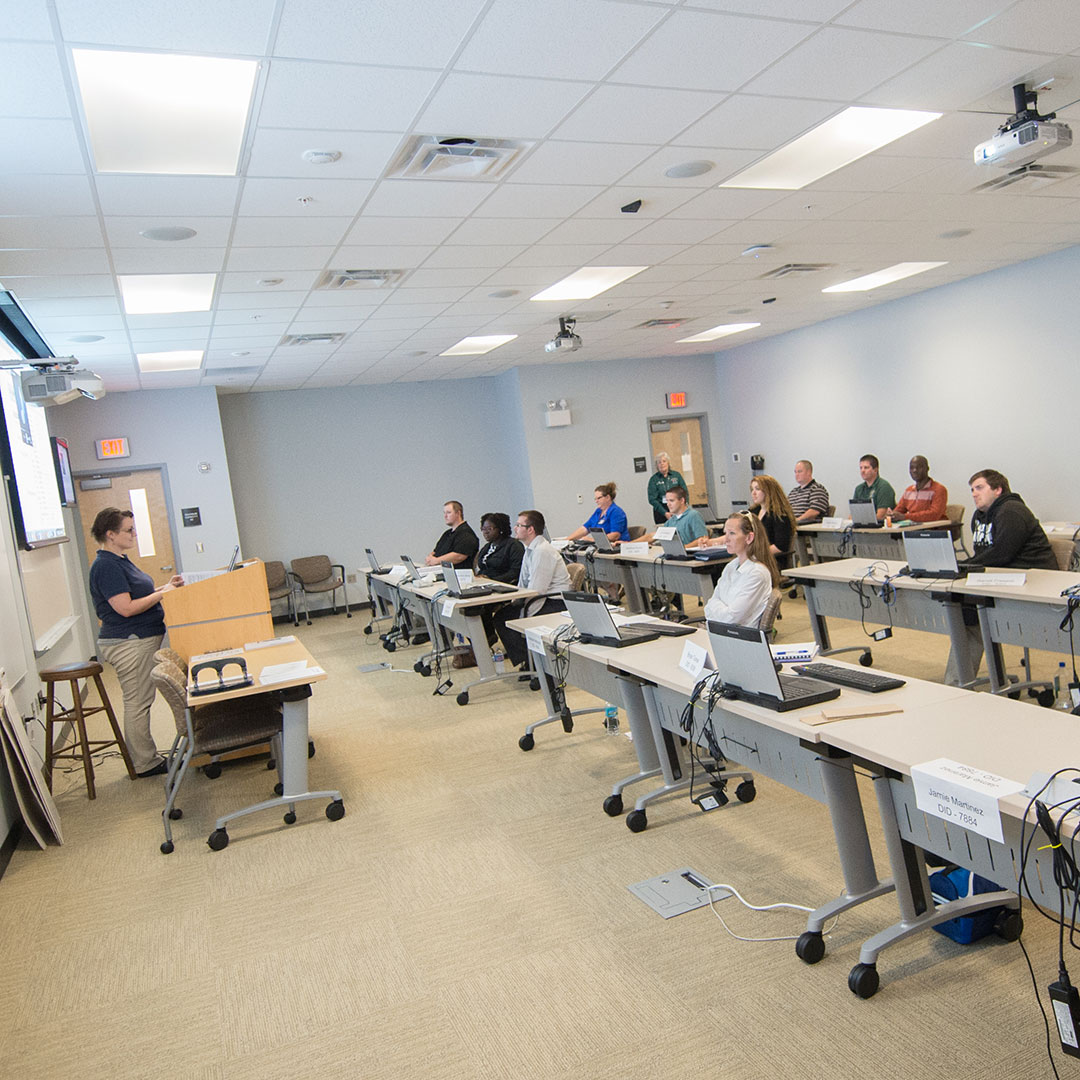 How to Purchase Illuminations
Annual Subscription
$132 non-member
$121 APCO member
$110 per person (group of 26-50 registrants)
$99 per person (group of 51+ registrants)
To purchase an Illuminations subscription
Go to the Illuminations registration page and click on the track you are interested in.
You will see a list of classes by date.
Select the month (or quarter, for CTO) for the version of Illuminations you want to take
Click Register next to that topic and month.
Follow the instructions to complete registration for this track.
You will be subscribed to Illuminations for 12 months starting with the month and topic you selected.