Consensus Standards Embracing Interoperability, Spectrum Efficiency and Cost Economies
Project 25 (P25) develops standards for interoperable land mobile radio (LMR) systems so emergency responders can exchange critical communications across agencies and jurisdictions. P25 standardizes interfaces between the various components of the LMR systems emergency responders' use.
As a joint effort of APCO and the National Association of State Telecommunications Directors, Project 25 is a long­standing partnership between the public safety communications community, standard development organizations and industry manufacturers. Each group's end goal is to satisfy the complex and evolving mission-critical communication needs of users for interoperable LMR equipment and systems.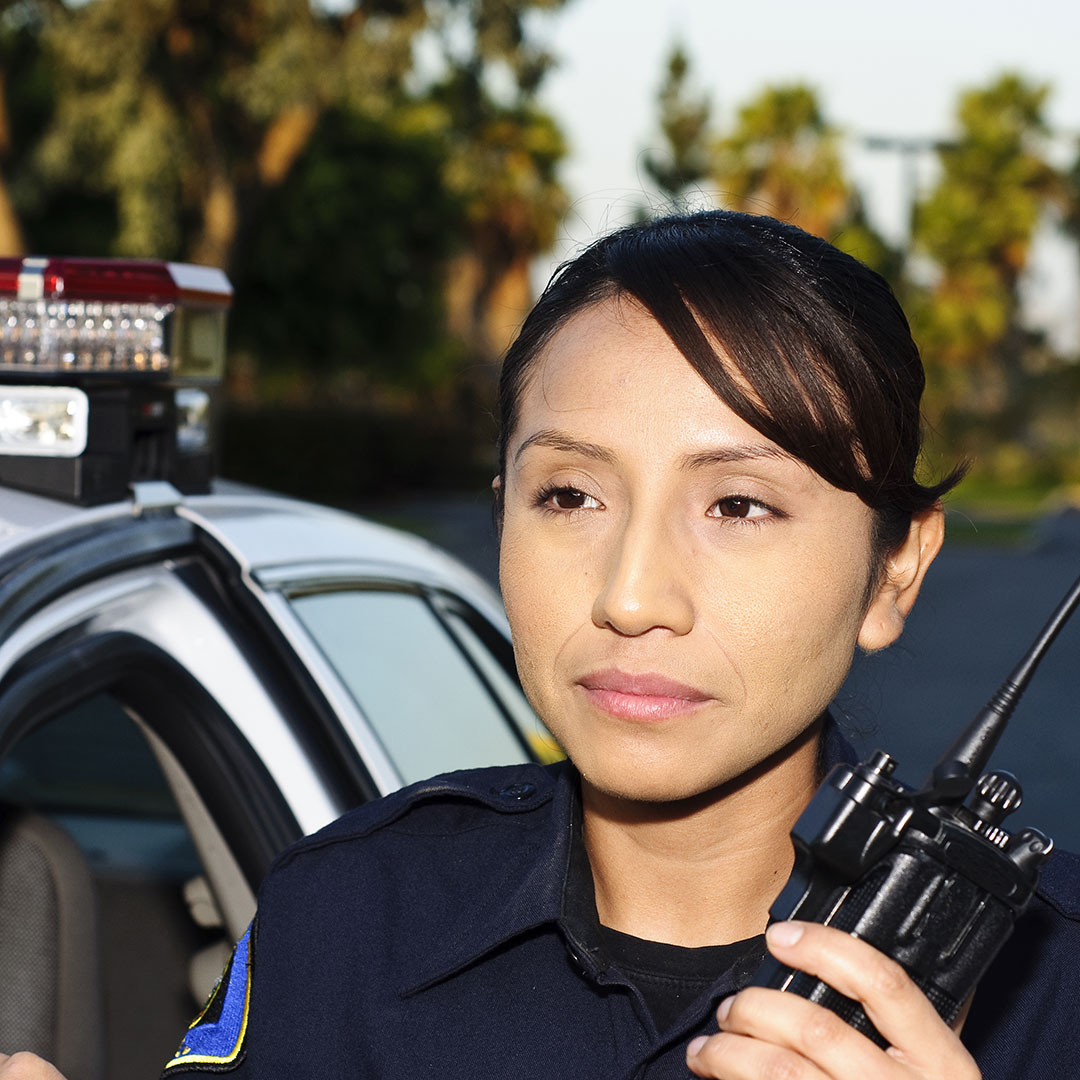 P25 Standardization Process
Users and manufacturers participating in the P25 process develop voluntary, consensus communications standards under the auspices of ANSI-­accredited Telecommunications Industry Association (TIA). The P25 process:
Focuses on the practical realization of the significant benefits inherent to digital radio communications technologies and
Promotes the competitive offering of compliant P25 equipment and systems for effective use by a highly diverse user community on a worldwide basis.
Project 25 is an open, user-driven standardization process, with technical and operational requirements established through the participation of its stakeholders, including public safety practitioners from different countries representing different levels of government. The standards published by TIA establish the basis upon which:
Manufacturers develop, implement, and competitively offer P25 equipment and systems
Accredited laboratories conduct P25 compliance testing
Users specify, procure, and operate P25 radios and communications infrastructure
Project 25 defines system interfaces that are used to build P25 communications networks. TIA-102 standards documents define the messages and procedures required for P25 features to operate across the P25 system interfaces. Project 25 does not define equipment, just the messages and procedures across the P25 interfaces.
P25/TIA-102 system interfaces support multiple air interfaces and wireline interfaces. The wireline interfaces below can be used to support the three different air interfaces.
P25 Air Interfaces
P25 Wireline Interfaces
FDMA Conventional
FDMA Trunked
2-Slot TDMA Trunked
Fixed Station Interface
X
Inter Sub-System Interface
X
X
Console Sub-System Interface
X
X
Telephone Interconnect Interface
X
X
X
Data Network Interface
X
X
X
Mobile Data Peripheral Interface
X
X
X
Key Fill Device Interface
X
X
X
Inter Key Management Facility Interface
X
X
X
Network Management Interface
No standard development
P25 Resources
Introduction to P25
For a P25 introduction, Codan Radio Communications provides the P25 Radio Systems Training Guide.
Tait Radio supports the Tait Radio Academy. They offer a free web-based Introduction to P25 course.
Technical Resources
The Project 25 Technology Interest Group (PTIG) website has many technical resources and documents, including:
The Capabilities Guide can be useful in understanding which P25 features found in the P25 SOR are standardized in TIA-102 Standards documents. The Guide covers all of the P25 system interfaces; e.g., the Common Air Interface (CAI), the Inter Sub-System Interface (ISSI), etc.
The P25 Supplier Matrix lists the many P25 companies that are part of the overall P25 Community and links to the P25 suppliers.
The TIA TR-8 website covers TIA Engineering Committee TR-8, which formulates and maintains standards for private radio communications systems and equipment for both voice and data applications. It offers TIA-102 standards documents free of charge when requested by a public safety user/agency. If you aren't a public safety user or agency, TIA provides a link to buy or search for TIA-102 Standard documents.
Interested parties should also review manufacturer websites as they have P25 information.
P25 Support Procedure
If an agency using P25 equipment identifies a product that it suspects does not conform to the P25 Standards, or identifies an interoperability issue between manufacturers for functionality covered by published standards, the agency should document the suspected product or system issue and contact the P25 equipment provider(s) for resolution of the problem. This allows the provider(s) to investigate the problem and resolve possible product, system implementation or configuration errors.
If the problem is determined by the P25 equipment provider(s) to be an issue with the P25 standard, then the equipment provider(s) and agency should submit the issue for investigation by TIA-TR8.25 Compliance Assessment Engineering Sub-Committee. The leadership contacts for this sub-committee can be found on the TIA-TR8 website. Once on that TIA-TR8 webpage, find the pull-down window labeled 'Learn More About Other Subcommittees, Working Groups and Ad Hocs'. Select 'TR-8.25 Compliance Assessment' to  see the description of this committee and the leadership contacts. Forward a complete description of the P25 standards-related issue to the committee leadership by email.  Email addresses are provided by selecting the leadership contact name.