As an American National Standards Institute (ANSI)-accredited Standards Developer (ASD), APCO International is dedicated to ensuring public safety communications has a role in the development of standards that affect our industry. APCO's standards development activities have a broad scope, ranging from the actual development of standards to the representation of public safety communications in other standards development areas.
APCO Seeks Comments on Candidate Standard for Public Safety Telecommunicators When Responding to Calls of Missing, Abducted and/or Sexually Exploited Children
This standard has been designed to serve as best practice guidelines and operational models in support of emergency communications center personnel when responding to incidents of missing, abducted and/or sexually exploited children. The standard will include procedures for effectively and efficiently processing these calls for service as well as resources available to telecommunicators and law enforcement.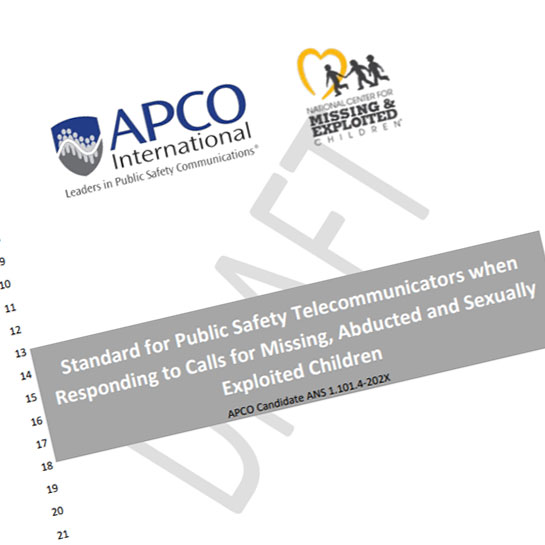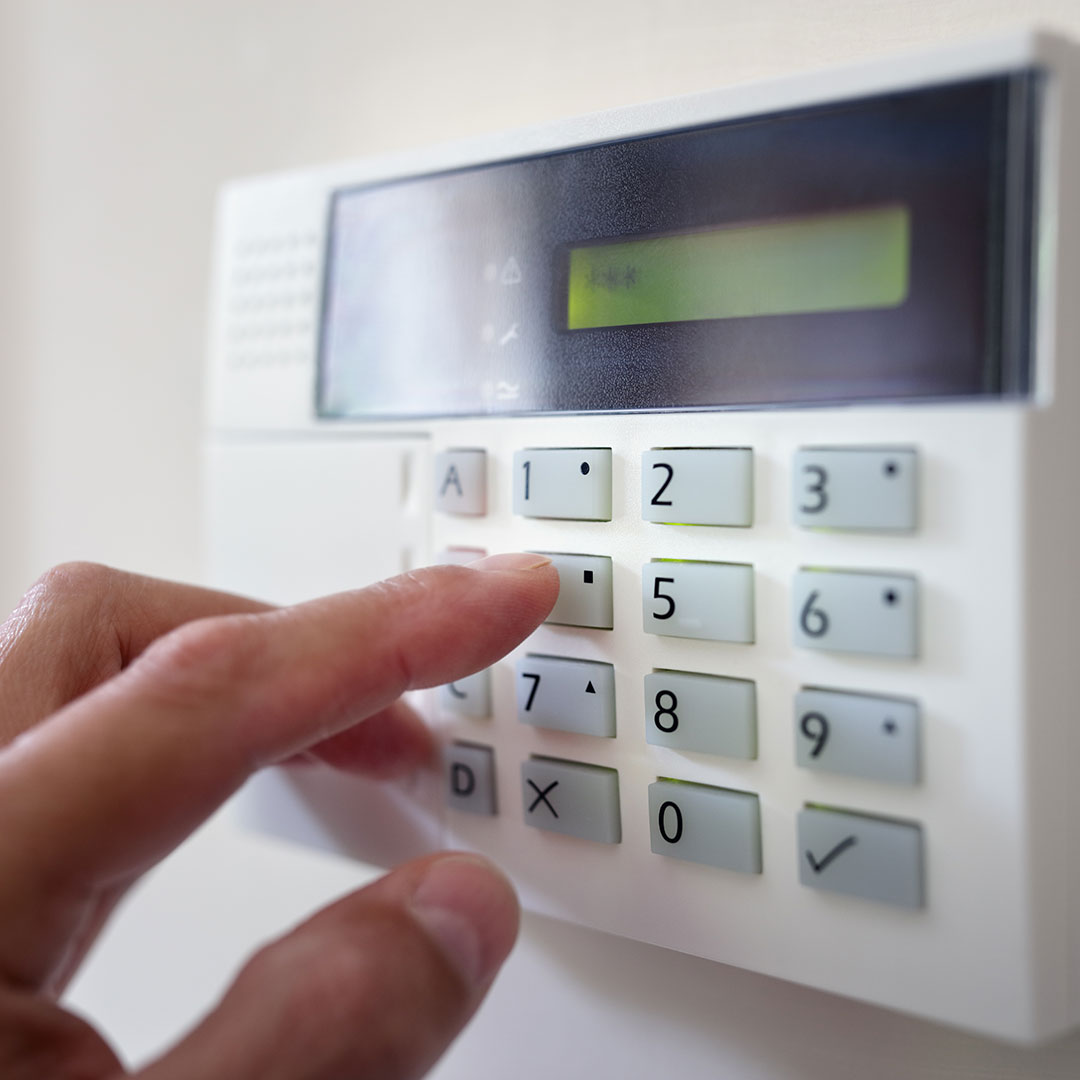 APCO Standards Activities in Progress
The following standards are currently in development:
Operational Candidate ANS
Managing Operational Overload in the Public Safety Communications Center
Non 9-1-1 Call Processing and Dispatch
Supplemental Emergency Responder Recommendations
Career Progression Within the Public Safety ECC
Minimum Technical Requirements for Remote Support to Emergency Communication Center (ECC) Operations\
Technical Candidate ANS
Advanced Automatic Collision Notification (AACN) Data Set
Training Candidate ANS
Detecting Early Warning Symptoms of Stress in Public Safety Telecommunicators
Revisions to Current APCO ANS Standards
Core Competencies and Minimum Training Standards for Public Safety Communications Manager/Director
Core Competencies and Minimum Training Standards for Public Safety Communications Technician (CAD, Radio, GIS)
Wireless 9-1-1 Deployment and Management Effective Practices
Public Safety Communications Incident Handling Process
Standard for Public Safety Telecommunicators When Responding to Calls of Missing, Abducted and Sexually Exploited Children
Minimum Training Standard for TTY/TDD Use in the Public (Reaffirmation in progress)
Standard for Telecommunicator Emergency Response Taskforce (TERT)