Staffing Shortages & Retention in ECCs
We see it in the news, in discussions on PSConnect and in talking with members — emergency communications centers (ECCs) being short staffed is a growing issue in the industry. Not only does this negatively impact 9-1-1 services and the communities you serve, but it's impacting your mental health. Telecommunicators are overworked — this was a problem before the pandemic and now illness and quarantine within ECCs have amplified the issue. On this page, we have collected APCO resources that can help ECCs identify the causes of and address staffing shortages. We will continue to add resources to this page as they are developed.

Webinars
Improving Staffing for ECCs: How to Measure Your Staffing Needs
Recorded June 22, 2022
CDEs Earned: 1  |  Free for everyone
APCO recognizes that emergency communications centers are struggling with staffing and retention and is offering this webinar to address some of these issues. In this webinar, APCO staff and ECC personnel will describe tools for measuring performance and staffing needs. Analyzing your ECC's performance and staffing needs is helpful for requesting funding for additional positions, justifying hiring and retention bonuses, and reporting positive performance to leadership and the public.
Roundtable: Addressing Today's Top 9-1-1 Staffing Challenges
Recorded April 22, 2021
CDEs Earned: 1  |  Free for APCO Members
For 9-1-1 center managers, the past year has been more challenging than most. In addition to the every-day concerns of hiring, training, scheduling, retaining, monitoring quality and performance of employees, and budgeting for lean times, managers are now dealing with the after-effects of COVID and navigating new challenges around how to best manage and motivate multi-generational staffs.
Do these challenges sound familiar to you? Join 9-1-1 leaders for this Top Staffing Challenges Q&A roundtable as they discuss these and other top challenges and steps they're taking to mitigate the potential outcomes from these challenges.
Sponsored by NICE
Articles
Project 43: Broadband Implications for the PSAP: Workforce
The workforce in a fully broadband-enabled ECC will require an expanded set of knowledge, skills, and abilities as well as new staffing models to manage critical incident exposure, workforce burnout, retention challenges, and generational differences.
PSC Magazine Articles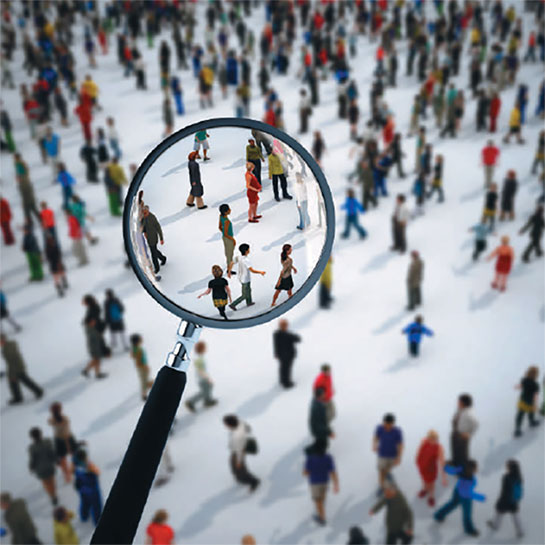 PSC, APCO's bi-monthly magazine is the authoritative source of information on public safety communications worldwide. Articles cover the range of communication center operations, regulatory issues, new and existing technology and products, and much more.  PSC magazine, in either print and digital form, is a benefit of APCO membership.
Here are some recent articles dealing with staffing and retention issues:
Presentations
APCO 2022 Sessions Related to Staffing & Retention

Planning on attending APCO 2022?  Check out some of the professional development sessions focused on staffing and retention:
Employee Satisfaction – the Missing Link in Staffing and Retention
Sunday, August 7, 2022 |  1:00 PM – 2:00 PM
The most recent RETAINS study, commissioned by APCO, asked ECC Directors to evaluate their staffing levels and fewer than 30 percent reported their ECC was fully staffed the previous year. There are many factors to consider when thinking about why your ECC is not fully staffed. But what about maintaining the current staff? Retention of current, qualified staff is often overlooked. This presentation will specifically address effective practices for retention and employee satisfaction as they relate to the most recent research.
Change the Culture … Change the Game
Sunday, August 7, 2022 |  1:00 PM – 2:00 PM
A panel discussion on ideas that worked to change the culture and toxic environment our center once was into a well rounded center that is flourishing with leadership changes and building a "team" concept throughout the center. Once we decided to move away from 'shifts' and adopt the mindset of 'teams', the culture shifted in our organization. Staffed mostly through the height of COVID, the buy‐in from the team helped this as everyone did their part to not have unnecessary call outs. This session includes ideas and things that worked in our center to change the game! Question & Answer session at the end for attendees.
Unicorns of 911: How We've Achieved and Maintained Staffing in Today's World
Tuesday, August 9, 2022 |  3:00 PM – 4:00 PM
From below minimum staffing to fully staffed with a hiring pool, let me share with you how we changed our culture and filled our chairs with high‐quality individuals all working toward the same goals.
Dispatch on Demand-The Secret Sauce to Covering Staffing Shortages
Wednesday, August 10, 2022 |  10:00 AM – 11:00 AM
 Attend and argue the point…why Dispatch on Demand cannot be done, or can it? Interactive and lively session, learn what the hang ups are about sharing staffing, hear about DOD pilot projects, and what worked and didn't work. Could DOD be the secret sauce to our staffing woes? Can we strategically schedule sharing, and save the wellness of your dispatchers, one shift at a time? If you have short‐staffed shifts, then this session is for you, especially if you need to find ways to provide days off to those in dire need of restoration and respite.
Think Tank: Mentoring in the ECC
Monday, August 8, 2022 |  2:00 PM – 2:30 PM
As our profession continues to face retention problems in addition to more and more staff members approaching retirement, it is important to focus on and develop the future generations of public safety leadership. During this session, we will explore what it means to be a young professional, what obstacles these young professional panelists have encountered in their career paths and how you can assist in mentoring and developing the young professionals in your center, region and state!
More APCO Resources
APCO Course: Public Safety Communications Staffing and Employee Retention
Designed to provide guidance and information to ECC employees at every level, this course provides over 300 tips, guidelines and effective practices on subjects ranging from creating effective shift schedules to candidate recruitment and from maintaining staff to employee recognition.
Project RETAINS
APCO Project RETAINS (Responsive Efforts To Address Integral Needs in Staffing) provides managers with tools and strategies to increase the effectiveness of their own management practices, thereby improving staffing, retention and employee satisfaction in emergency communications centers throughout the country.
Project RETAINS has two complementary parts – the study of ECC directors and employees and the RETAINS Toolkit 3.0.