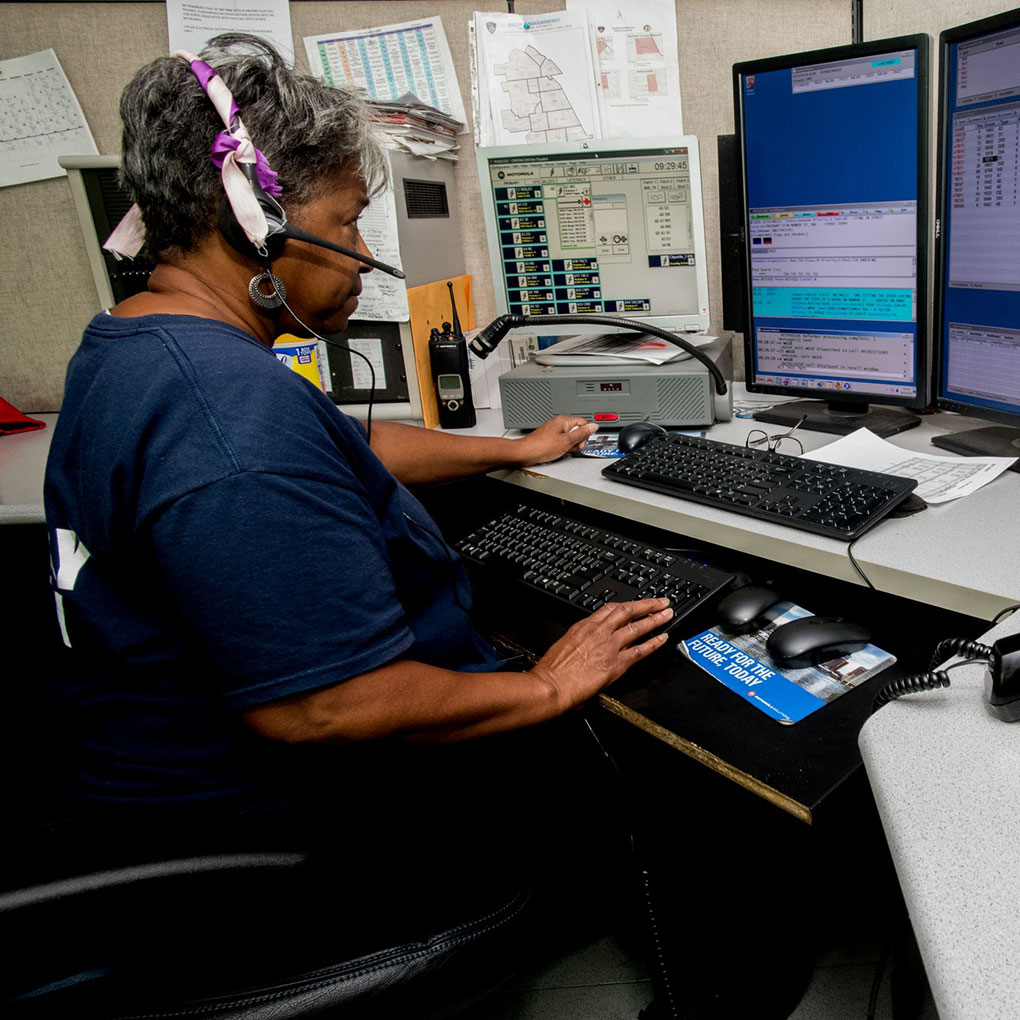 Ideal for training the new-hire or as a refresher for existing staff, APCO's PST1 course covers the basics skills, knowledge and abilities every successful public safety telecommunicator needs to meet the demands of this critical work.
Students successfully passing the final exam receive APCO Institute certification demonstrating completion of a training course that meets and exceeds industry accepted national basic training standards, including the APCO/ANS 3.103.2.2015 and NFPA 1061 2014 Edition.
Building on foundational topics such as communication skills, call taking and radio techniques, the PST course blends in the most up-to-date information on technology and work-related issues in public safety communications centers. "Hot" topics include NextGen 9-1-1, emerging technologies, continuing ed., and liability.
Training modules include:
Introduction to Your new Career
Interpersonal Communications
Telephone Communications Techniques: Call Processing
Telephony, Traditional Technology
Next Generation 9-1-1
Telephony: TTY
Telematics and Collision Notification Systems
Computer-Aided Dispatch (CAD) and Related technologies
Radio Communications Techniques
Radio Technology
Call Classifications
NIMS Incident Command System
Liability Issues
Preparing for your New Career (stress management)
CDEs Earned: 40
Recertification Requirements:
APCO certified PSTs must provide proof every two years of 48 hours (24 hours per certification year) of Continuing Dispatch Education (CDE). Complete information on the recertification process is provided at the conclusion of the Public Safety Telecommunicator 1, 7th Ed. course. Recertification requires ongoing continuing education.
Tuition:
Options
Term
Tuition
Non-Member
Member *
Co-Host
5 days
$366
$343
Online
4 weeks
$421
$399
Virtual
5 days
$432
$410
Contract
5 days
Contact us for pricing
Contact us for pricing
* You must be a current Associate, Full or Commercial member to receive member discounts on all courses. Online members receive member discounts on online courses only.
** Virtual Classroom Requirements and Expectations
Late fee $25 (applied 10 days prior to course start date)
Tuition includes a comprehensive course manual and all certification fees.
Additional shipping fees may apply for international shipments.
Tuition for live courses does not include travel, lodging, meals or other costs. Online class tuition does not include web access fees or other local internet/web-related costs. Successful students will earn APCO Institute certification.