In another milestone on our way to achieving an advanced, nationwide interoperable, wireless public safety broadband network, the newly constituted FirstNet Board held its inaugural meeting last week in Washington, DC.  To see the four public safety representatives assembled with the rest of the highly qualified board members, further joined by the U.S. Acting Secretary of Commerce Dr. Rebecca Blank, U.S. Attorney General Eric Holder, and U.S. Secretary of Homeland Security Janet Napolitano, was truly a remarkable image.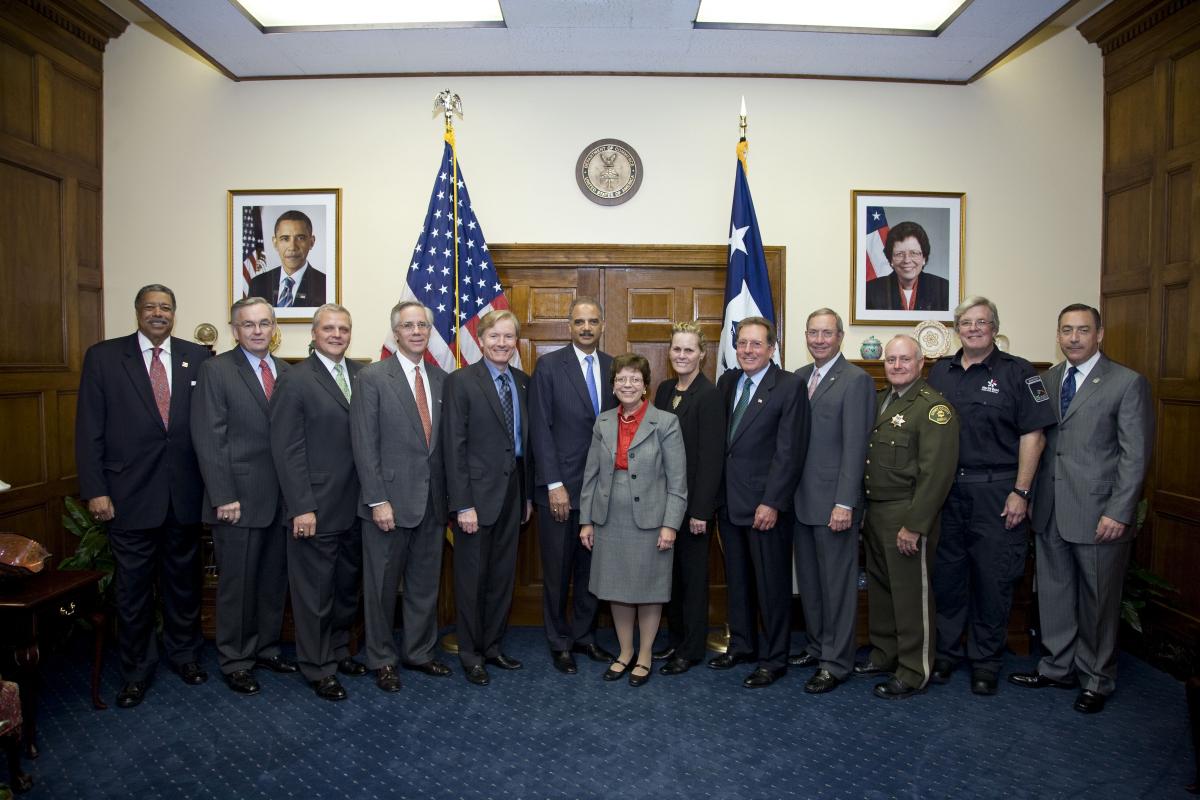 The level of attention garnered by this meeting underscored the importance of this nationwide undertaking, and provided a tangible example of public safety's hard fought campaign for the FirstNet legislation.
Led by the highly experienced wireless communications professional that is Chairman Sam Ginn, the Board quickly adopted by-laws and a number of resolutions to get itself organized.  All of these documents are available here. 
I thought that the Board members hit all of the right themes.  They expressed well-deserved gratitude for the work the public safety community has already achieved in identifying network requirements, including the work of the talented and resourceful Public Safety Communications Research program and the National Public Safety Telecommunications Council.  They also noted with appreciation the work of the Interoperability Board previously convened at the FCC pursuant to the legislation.
Chairman Ginn and other board members also stressed the importance of the consultation process with state and local entities.  To that end, a number of resolutions were directed at facilitating this effort, including creation of a State, Regional, Local, and Tribal Consultation Committee.
Later, board member Craig Farrill provided an excellent conceptual presentation of the national network architecture, which the legislation charges FirstNet with creating.  Chairman Ginn stated that he intends to move quickly to obtain public feedback on these initial concepts.
Finally, Chairman Ginn concluded with a very interesting perspective about one way that the network can deliver what public safety wants.  He provided his own conceptual presentation on "apps" development – stressing how beneficial it would be for public safety communications practitioners to drive app development themselves.
With each of these groundbreaking steps – enactment of the legislation, announcement of the FirstNet board members, and FirstNet's initial meeting – we move closer and closer to fulfilling the goal of an advanced, interoperable public safety broadband network. 
Many have ideas for how the legislation should be implemented and how the network should be deployed, some of which have already been shared.  With its first meeting already held, we can now all work alongside FirstNet.  Making full use of its transparency, we have the opportunity to provide substantive comments in order to help inform the Board's many upcoming decisions.  I look forward with great interest to seeing the Board's next steps unfold.