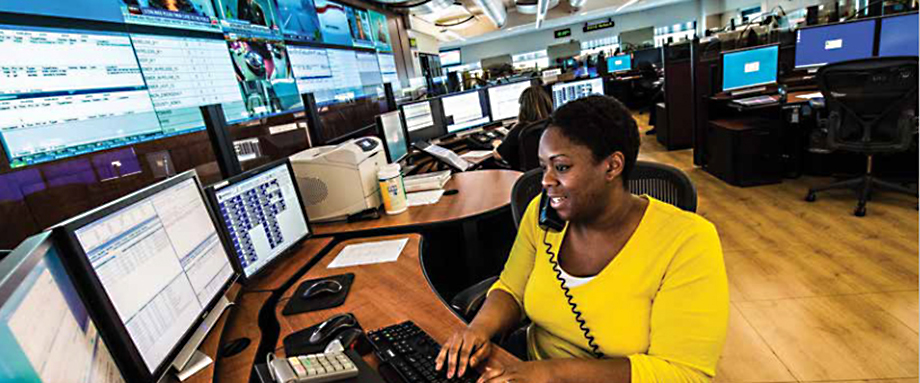 Why You Should Switch to APCO's EMD Program
It's easy and inexpensive to switch.
If your agency is EMD-certified by a nationally recognized entity other than APCO, our reciprocity program allows you to easily become APCO-certified.
Our guidecards are customizable.
Are you tired of using guidecards that don't really meet your needs? We can help. APCO's guidecards are fully customizable to meet the unique needs and resources of your PSAP. They're available for EMD, fire service and law enforcement.
You have options for your agency guidecards – available in paper or in a digital format.
Paper guidecards are the foundation of the APCO EMD Program and provide the vital backup necessary in the event of a PSAP power outage or system failure. And you can choose whether you'd like them in a binder or rack format. So, not only will we continue to provide your agency with paper guidecards, we'll give you a choice as well.
The EMD Program is also available in a digital format with APCO IntelliComm® – APCO's next-generation criteria-based guidecard software supported by IMB Watson Analytics. IntelliComm is a cognitive, criteria-based guidecard system designed for the 21st-century emergency communications center.
Both guidecard system options are available for EMD, fire service and law enforcement.
We have CDEs designed just for emergency medical dispatchers.
APCO's subscription-based EMD Illuminations Program delivers one at-your-desk EMD continuing education topic per month. That's 12 CDEs per year for as little as $99.
Our EMD Program meets all applicable national standards.
APCO's Emergency Medical Dispatch Program is based on the National Highway Traffic Safety Association (NHTSA) National Standard Curriculum for EMD and incorporates all of the current NHTSA and ASTM guidelines.



Our train-the-trainer model saves you money.
APCO's EMD Program allows you to equip an agency staff member to serve as an APCO Certified EMD Instructor. So you are able to save valuable training dollars by eliminating the need for travel and outside instructors.  Once certified, your instructor can provide training as needed, on your schedule.
We provide excellent customer service, before, during and after implementation.
Throughout the research, purchase and implementation process, APCO's professional staff will be with you every step of the way. And, after implementation we'll continue to provide you with outstanding service. You're not just a customer, you're a member of our public-safety communications family. And, we'll always be here for you.
Learn more
Ready to switch? Call 386-322-2500 or email [email protected]