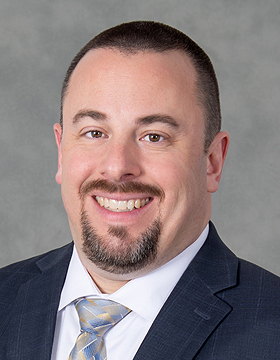 Jason Kern began his career in public safety in 1991 and is currently serving as the Executive Director of Southeast Emergency Communications (SEECOM) in Crystal Lake, Illinois.
During nearly three decades as a tenured public safety professional, he has extensive experience in Law Enforcement, Fire/EMS, Emergency Management, and most notably 9-1-1 Communications. His notable certifications include APCO CPE, APCO RPL, NENA ENP and COM-L.
He began his APCO membership in 1997 and has been extremely active in both chapter and national activities. As a member of the Illinois Chapter, Jason held numerous board positions over a 13-year tenure including two terms as Chapter President and nearly six years on the Executive Council. Additionally, he spent time as the chair of the IL Emergency Medical Dispatch Committee, a member of the IL Historical Committee and currently sits as a long-term member of the Legislative Committee. Over the last several years, the Legislative Committee has been successful in obtaining two surcharge increases, a NG9-1-1 and consolidation cost recovery bill, and currently is working towards introducing training standards language. In 2011, Illinois APCO awarded him with the Chapter Senior and Chapter Life distinctions. On the national side, he has been involved in a number of committees over the past 14 years such as Historical, Member & Chapter Services, Professional Development Events, Leadership Development, Finance & Budget, and Investment. Jason served APCO from 2013 thru 2016 as a Group Leader and from 2016 to 2019 as a representative to the Board of Directors in the North Central Region. He was presented with Senior Membership in 2018.
Southeast Emergency Communications is a regional consolidated Emergency Communications Center located approximately 50 miles northwest of Chicago in McHenry County. They provide police, fire and medical services to over a dozen agencies in the area covering more than 100 square miles with a residential population of nearly 215,000. SEECOM is a partner with NCMEC's Missing Kids & 9-1-1 Readiness Project, an IAED Medical ACE Center and a two-time recipient of APCO's Agency Training Program Certification (P33).
He is married to Miki-Kay and has a son Joseph. Away from the office Jason is an avid motorcycle rider, sports fan and travels extensively with the family.