9-1-1 and public safety telecommunicators are vital members of any EMS system and a critical link in the cardiac arrest chain of survival. High-performing communication centers that are able to provide a rapid assessment and quickly initiate Telephone CPR (T-CPR) instructions positively impact cardiac arrest survival.
Adopting the American Heart Association's (AHA) T-CPR recommendations demonstrates your agency's commitment to your community, and recognition of your role in cardiac arrest survival.
During this webinar, you will learn about the AHA T-CPR recommendations and performance measures that will aid your efforts to establish and maintain a high-performing T-CPR program in your center, realizing your objective of improving cardiac arrest survival in your community.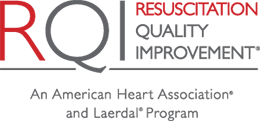 This includes:
Background on creation of the recommendations
Programmatic recommendations
Performance measures
Presenters
Dr. Michael Kurz, Chair – AHA ECC T-CPR Task Force, Associate Professor, Department of Emergency Medicine, University of Alabama School of Medicine  
Julie Buckingham,  AHA ECC T-CPR Task Force Member, Resuscitation Academy Program Manager – RQI Partners